The Darton family of Temple Dinsley: Part two
Thomas Harwood and Maria Elizabeth (nee Lovell) Darton
As the only surviving child of Joseph jnr and Elizabeth Darton, Thomas became the Lord of the Manor
of Temple Dinsley when his mother died in 1852. But his tenure lasted less than six years as he died
at the mansion on 12 February 1858, aged forty-six years.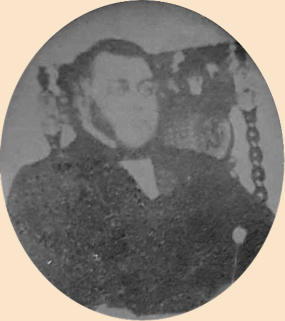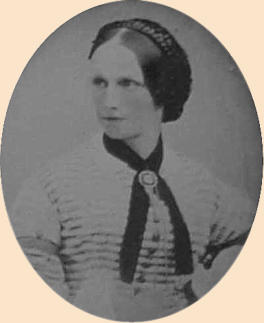 In 1838, the Cecil Lodge of Freemasons was consecrated at

The Sun Hotel

, Hitchin. Thomas was
invested as the first Senior Warden.
After his marriage to Maria in October 1840, the couple did not settle at Temple Dinsley. It had been
let to the Halseys and Thomas' mother, Elizabeth Darton, was living at

Wain Wood Cottage

. As a
result, the 1841 census notes them at Offley, about three miles north-west of Preston. Their son,
Joseph was born and baptised there. A little more than a year later, the young family was at Austage
End in the parish of Kings Walden - probably at

Austage End Farm

which was part of the Temple
Dinsley estate. There, a second son was born on 15 September 1842, William Henry, who was
privately baptised - usually a sign that there was a problem with the mother or child, or both. Their first
son, Joseph, then died at Austage End in the following February, but there was some consolation as a
daughter, Maria Elizabeth, was born there a year later, to be followed by her sister, Georgina.
The Halseys moved out of Temple Dinsley in 1845, and Thomas and his burgeoning family moved in
(as shown by the 1851 census shown below), no doubt enjoying the expensive alterations with which
Thomas Halsey had adorned the mansion. Between August 1846 and November 1852, four more
children were born - the last one, Euphemia, about six months after Thomas' mother, Elizabeth
Darton, died.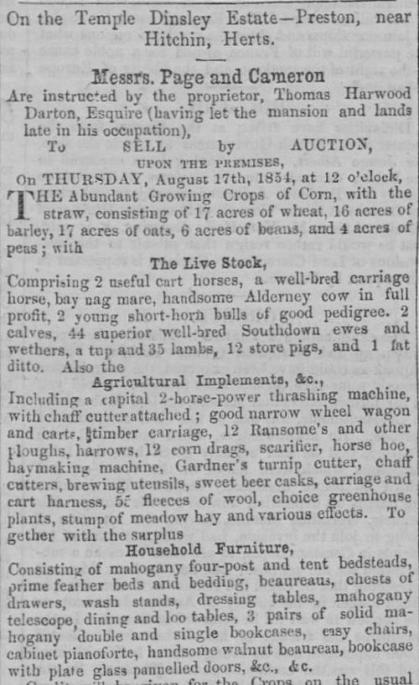 The estate had three farms: Temple Farm, Poynders End Farm and Austage End Farm. It was one of
the latter two which was for sale.
Reading this advertisement one must conclude that Thomas clearly believed he had let Temple
Dinsley, although I have found no evidence that this actually happened. He died four years later, in
1858, and shortly afterwards the mansion was again available to be rented.
Thomas' passing made few ripples in the newspaper world (although it was announced in
Gentleman's Magazine
):


Thomas (aged eighteen) was a student at St Peters College, Cambridge from 1830 to 1837. He
achieved a MA degree.

Alumni Cantabrigiensis

has this resume of his life

On 12 August 1854, Thomas advertised the sale of one of the estate farms - it was a detailed
catalogue of items:
He was

not

buried with his family at St Mary's Hitchin, but at St Ippollitts Parish Church. The clerk
mis-spelt his middle name and it was altered in the presence of the churchwardens almost two
months later. This has resulted in his burial being noted as

William

Harwood Darton in some records.
Thomas' lengthy, fourteen-sheeted will, dated 14 December 1849, makes for interesting reading as he
seemingly sought to control his family's affairs from the grave. In brief, he left his estate to his wife and
then to whoever survived from (in this order) his sons William Henry, Thomas Harwood and then his
friends Rev Shreeve Batry Pigott, clerk of Great Wilbraham, Cambs. (born 1811/12) and George
Debenham, gent of London. The latter two, with Maria Elizabeth Darton, were to be his executors,
receiving £100 each for their trouble..
Thomas drew attention to the provisions for his children from the will of his aunt Betty Darton (they
shared the residue of her estate equally), commented on the payment of a mortgage for £9,500 taken out
in 1848 and confirmed that he had property in Hertfordshire, Shadwell, Chelsea and Bedfordshire.
After leaving his estate to his wife, he stipulated that at her own expense she should keep the properties
in 'good, substantial and tenantable repair' and see that the farms be 'managed according to the rules of
good husbandry in the neighbourhood'.
Shortly before his death, as his affairs had evolved during the preceding nine years, Thomas added a
codicil which mentioned that he had sold his Shadwell properties and those in Bedfordshire. He also
asked that if his son, Thomas, proved to be a dutiful son and steady in a profession or business, Maria,
at her discretion, make a further provision to him as a substitute for the property he had sold since 1849.
He added that he had placed some money with his solicitors to pay off a mortgage on a property at
Deptford, Kent and that about £1,000 would be left over. Anyone reading this might think that he was
suggesting that this should be given to Thomas.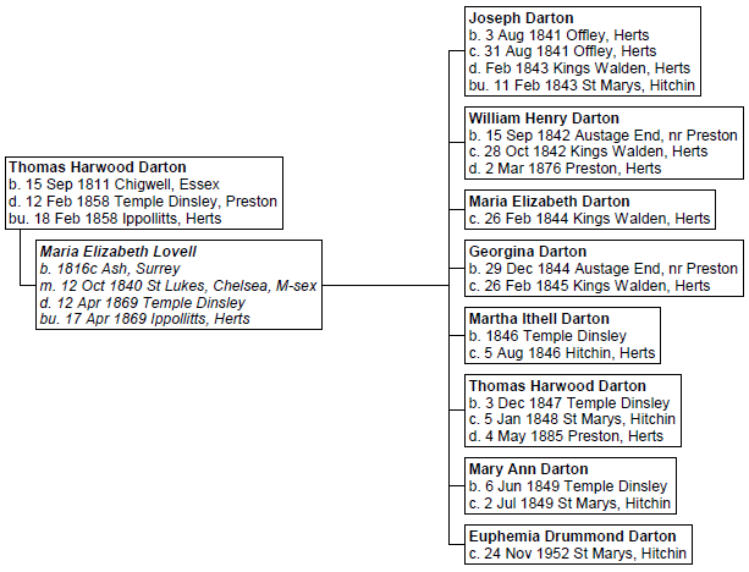 After his older brother, Thomas', death in 1858, William was appointed as the Lord of the Manor of
Temple Dinsley.
He was born at Austage End (which is about half a mile north-west of Preston) on 15 September 1842
and baptised on 28 October 1842 by a cleric from Kings Walden parish. As it was a private ceremony,
possibly there was concern about William's well-being as a new-born baby.

The censuses show his whereabouts as a pupil boarding at

Romanoff House

, a small private school
at Tonbridge Wells, Kent (1851) and then

Boyne House School

, Cheltenham (1861), where his
brother, Thomas, was also enrolled. He then attended Trinity College, Cambridge from June 1862:

William enlisted in the army in March 1871, receiving a commission as a Lieutenant in the 7th
Bedfordshire Rifle Volunteer Corps - the 'Dad's Army' of its time. It was a 'citizen army' of part-time
rifle, artillery and engineer corps, created as a popular movement in 1859. The Corps morphed into
the Territorial Army. The members of the Corps were to provide their own arms and equipment. On
the same day, a contemporary, Henry Pryor, was commissioned as a Captain in the Corps. The 1871
census showed William as visiting Henry at his home,

Clifton Lodge

, Beds.

William has been credited with the sinking of the well at Preston Green in the summer of 1872.
However, correspondence has revealed that it was the tenant at Temple Dinsley, Mr Weekes, who
was the prime mover in this provision from which local folk benefited. Link:

Well
Probably in the spring of 1872, William decided to sell the Temple Dinsley estate. (This, despite the
mansion and some of its surroundings having a sitting tenant, John Weeks, whose lease ran to
1890.) But events did not go according to plan. On 8 June1872, this preliminary notice of sale first
appeared:
While at Cambridge, William joined the Isaac Newton University Lodge of Freemasons on
29 February 1864.
When William leased Temple Dinsley to John Weeks in 1869, there was a glimpse that perhaps he
was experiencing some financial difficulties because the Indenture reveals that the leased land of
twenty-five acres, which included the mansion, had been mortgaged - to raise a loan in effect.

Even if he returned to England immediately upon his arrival in Australia, William would have arrived
home sometime after 1 April 1873.
As to why he didn't settle in Australia, perhaps he simply changed his mind en route or after he
arrived there in the summer, or maybe the first symptoms of tuberculosis, from which he died in
1876, had begun to manifest themselves.
William first advertised the

actual

sale of Temple Dinsley on 24 May 1873 - the auction was
scheduled for 7 July 1873

(see below

). Most of the estate was bought by Henry Pryor, whose home
William was visiting in 1871 and who was also in the Beds Volunteer Corp.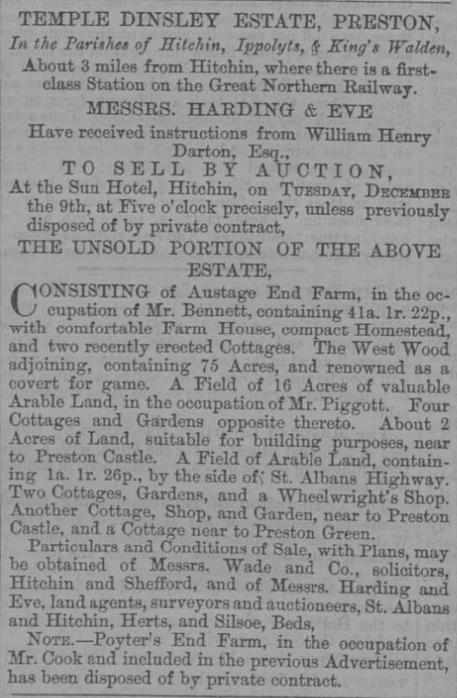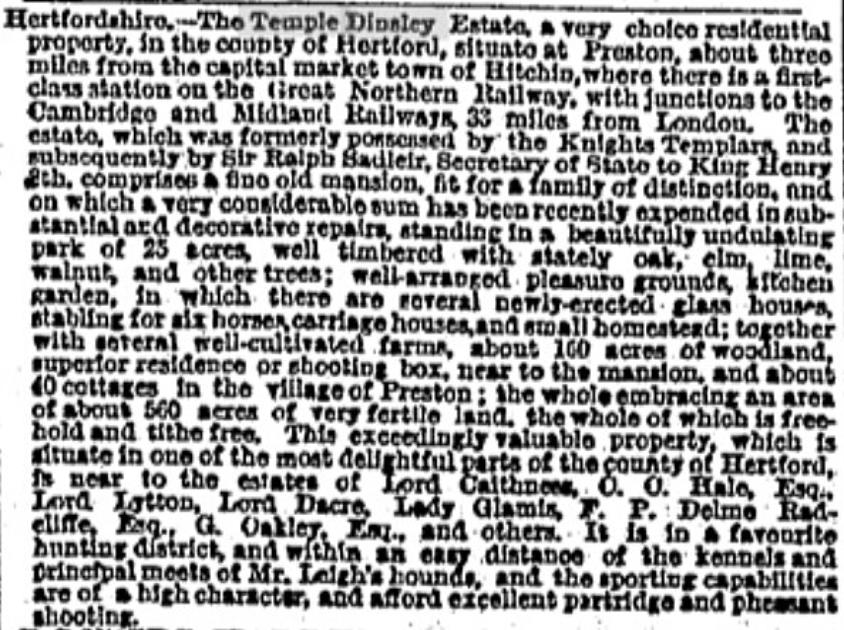 William resigned his commission in the Volunteer Corps on 11 December 1875.
He died of phthisis at

The Cottage

, Preston on 2 March 1876. and was buried at St Ippollitts on
8 March 1876. William's estate was valued at less than £20,000.

The contents of

The Cottage

were advertised for sale during the month following his demise, on 18
April 1876. The details provided are of interest: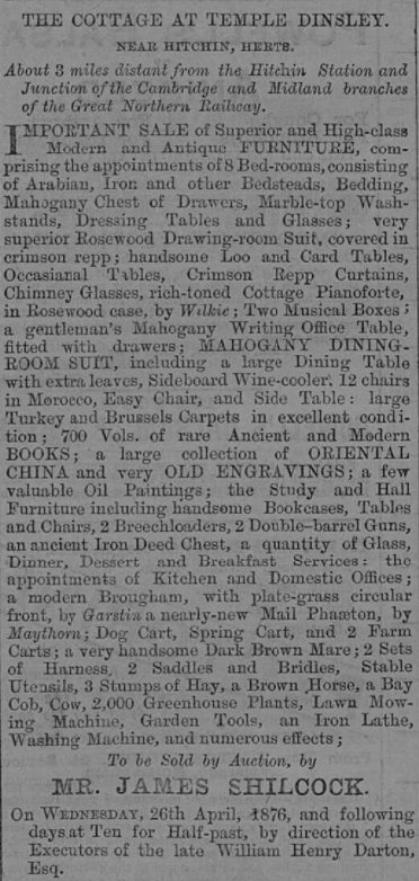 The details of William's life described here spawn many questions. For how much of his life was
William at Preston? How great was his commitment to his responsibilities as Lord of the Manor. Did
he travel to Australia? If so, why did he return so quickly? Were the sale of Temple Dinsley and
resigning his commission the actions of someone setting his and his family's affairs in order before
his approaching death?

Burial record at St Ippollitts
Epitome of William Henry Darton's will
Made 25 September 1875. Proved 20 March 1876.
Executors: my uncle John Williamson Lovell of Chatham, Kent , Colonel in HM Royal
Engineers, Henry Maclean Pryor of Clifton Grange and Armigel Wade of Hitchin - each
bequeathed £100.
Bequeathed to his brother Thomas Harwood Darton: the manor of Temple Dinsley together
with old family relics, portraits and oil paintings (including two at

Clifton Grange

), jewels,
plates and plated articles (except my diamond ring).
An instruction: "…I devise that building situate at Preston…now used as a chapel and
school to Henry Pryor…to be used for the same purposes as now, or as near thereto as
possible for the purpose of conducting religious services…)
His household furniture and effects except my china which was to be sold, were bequeathed
to Henry Pryor's wife, Margaret, together with his mahogany wardrobe and bookcase recently
removed by me from

Clifton Grange.
He left his diamond ring to his grandson, Gerard Ithel Eade (GIE) Pryor.
An annuity was to be purchased to pay my old gardener, William Day, of Preston (who was
living on the north side of Chequers Lane, probably at Sadleirs End) an annuity of £26 until
his death, for his clothing, board, lodging, maintenance and support which were conducive to
his comfort.
His interest in a lease dated 26 October 1874 re:

The Cottage

land and premises at Preston
were surrendered to Henry Pryor.
William requested that all his real estate should be sold to pay his debts and then the
following legacies be paid: £1,000 to each of the following: his sister, Maria Elizabeth, the
wife of William George Nicholas Manley; his sister, Georgia, the wife of Harry Westwood
Hoffman MD; his sister Martha Ithell Darton; his sister, Mary Ann Darton; his sister,
Euphemia, the wife of Charles A Baker, clerk; his godson, William George Nicholas Manley;
his godson, John Charles Mandel Jones, son of WF Jones, Clerk of Warford; his godson,
Gerard Ithel Eade (GIE) Pryor (a total of £8,000)
The residue to his brother, Thomas Harwood Darton.
Then, on 29 July 1876, there was an astonishing advertisement in the Herts Advertiser: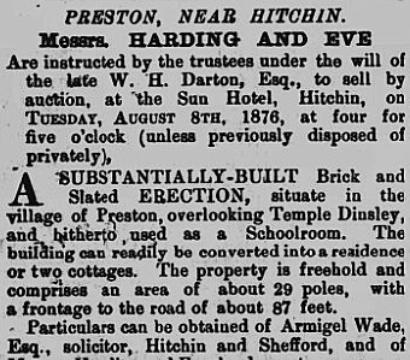 This was astonishing because of William's expressed wishes in his will about the chapel/school - and
because the advertisement suggested that the school could be converted into a residence or two
cottages. It was especially astonishing because Armigel Wade, who could provide particulars of the
building, was one of William's executors. The school had changed its Charity School status only three
years earlier.
Within two days, there was a second notice: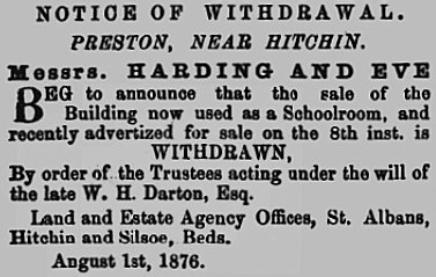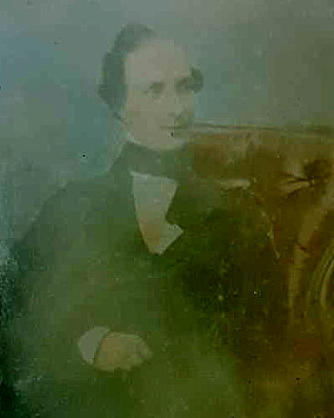 Thomas was born at Temple Dinsley on 5 December 1847 and baptised at St Mary's, Hitchin on
25 January 1848.
Thomas attended

Boyne House School,

Cheltenham as a teenager, but unlike his father and brother,
William, Thomas did not attend university. After becoming a gentleman cadet on 31 January 1866, he
enlisted as a Lieutenant in the 33rd Regiment of the Royal Artillery (Reg No. 1008) on 15 July 1868,
when aged nineteen years. Thomas resigned this commission on 29 November 1876.
The census of 1871 noted him as living at

The Cottage,

Preston with his sisters, Mary Ann and
Euphemia Darton. The first and only time Thomas presided over the Manorial Court was
6 November 1876.
He married Emily Shillitoe, the daughter of a Hitchin surgeon at St Mary's, Hitchin on 19 April 1877.

The couple had two children, Alice Ithell (baptised at St Marys, Hitchin on 14 June 1878) and Thomas
Harwood Darton (Hitchin, 3 March 1880). Both were born at Tilehouse Street, Hitchin according to the
baptism record, although the next census has them born at Preston.
The family were living at

The Cottage

, Preston when the 1881 census was taken, Thomas being
recorded as the Lord of the Manor of Temple Dinsley:
The Preston School logbook notes Mrs Darton regularly visiting the school after 1881, sometimes with
her sister, even conducting some lessons in needlework and marking. Thomas also visited on a
handful of occasions during 1881.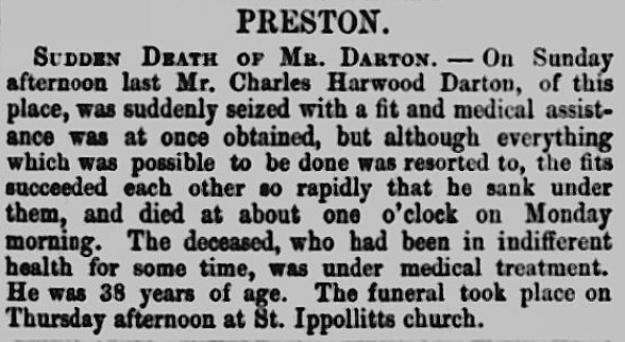 His will, made on 7 December 1881, witnessed by his servants, A Wolfe and E Masters and proved
on 28 July 1885 left Thomas' Manor, real estate, furniture, plate, linen, china, pictures, books and
monies to his wife, Emily of Tilehouse Street, Hitchin, with the proviso that if he and Emily died at
around the same time, his children should inherit his estate (valued at £2,533 6s 2d) in equal shares.
After her husband's death, Emily moved back to her father's home at 13 Tilehouse Street, Hitchin
together with her children. Although the new Lady of the Manor, her steward represented her at Court
hearings. In 1911, she and her family (which now included her spinster sister) were at the eight-
roomed

The Cottage

, Wymondley Road, Hitchin. She died on 15 December 1923 at St Auburns Park,
Tiverton, Devon, leaving an estate of £6,566 6s 9d.
So ended the presence of the Darton dynasty at Preston which had dominated the area and the lives
of Preston folk for a century, but about which so little has hitherto been written. No members of the
family lived in the hamlet after 1885.
Thomas (not Charles!) died on 4 May 1885 and was buried at Ippollitts on 7 May.


The entire estate was to be auctioned in the following July. This announcement then appeared on 22
June 1872: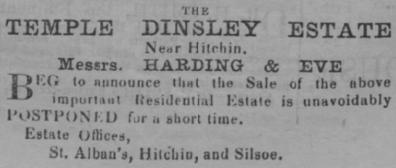 The estate was next advertised for sale in May 1873. It seems that in the interim, William decided to
emigrate to and settle in Australia, making the voyage to the other side of the world, but then returning
quickly to England. This is a record of his outgoing journey:

He is thus shown as a passenger aboard the clipper,
Highflyer
(around 1,000 tons, shown right) which left London
for Melbourne, Australia on 7 October 1872 - , arriving on 30
December 1872 (see below), a voyage lasting eighty-four
days. He intended to settle there - hence, the note 'Settler'.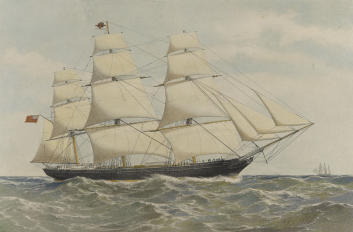 Is this a record of Preston's W H Darton? There are no other 'William Henry Dartons' (a fairly
uncommon full name) to be found in any British records of births and baptisms within 2 +/- years of
1842. The only marriage of a William Henry Darton which occurred in the likely period was at
Shoreditch, London in 1867 - and the groom was aged fifty-six (born therefore 1811c). Because this
passenger was of the correct age and had his full name, I believe that he is 'our' William Henry.
There are two other details that perhaps support this conclusion circumstantially. WH Darton was
travelling 'first-class' (as one would expect of someone of his social rank) and was not in the second
cabin accommodation. Also, there is no mention of him being at Preston during late 1872 and 1873.
Temple Dinsley Manorial Court meetings provide details of when he was in the Preston area. William
presided over his first Court on 3 November 1869. He was next in attendance on 12 October 1870.
Then there was a gap until 12 October 1874. In the meantime, a Court

was

held on 12 October 1873,
over which a Steward presided. This perhaps confirms that William was absent from Preston during
some of this time. William's final Court was held on 13 August 1875 and when another Court was held
in October of the year, again a Steward presided.
The estate was divided into nine lots, by far the biggest being Lots 1 and 2 which comprised the
mansion,

The Cottage

, Temple and Poynders End Farms, around forty cottages in Preston and the
Chequers Inn
. These two lots were purchased by Henry McLean Pryor for £19,000, and a further
£1,902 was added to the price for timber rights.
There were some pieces which were slow to sell, such as the lot that included Austage End Farm
which was re-advertised in November 1873

(see below)

and Clay Pit Field which was re-advertised
in November 1874.
Thomas' baptism record at St Mary's, Hitchin in 1848
Burial record at St Ippollitts