Sam Soto (aka Bond) of Swedish Houses (1964 - )
Samuel Michael MD Soto was born in January 1964, and was fostered at Preston by
Alec and Joy Bond.
Sam attended Preston School from January 1969 until 1972, when he moved to Bedfordshire.
He was serving as a sergeant in the American Air Force when he sent the following e-mails....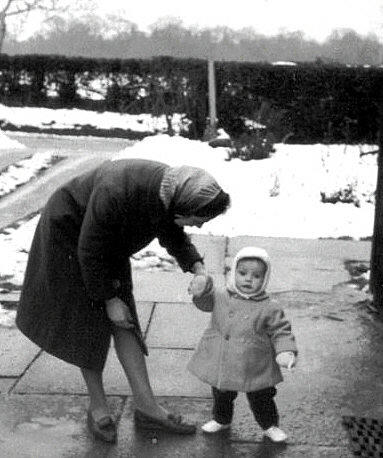 Background:
Alec and Joy (nee Catherell) Bond
married at Luton in the summer of 1955.
They moved to Preston in the late 1950s and lived at
Hill Farm Cottage
(now
Reeves Cottage
) until the the
early 60s when they moved to 24 Chequers Lane - one
of the Swedish houses. In the 1980s, they moved to 4
Templars Lane.
Alec and Joy had four children: Kathryn Joy (born
1956), Gareth R (1958), Ashley J (1962) and Alistair
James(1970).
(Right) Sam with 'Mum' at Chequers Lane.
Sam wrote in 2013
:
Dear Mr Wray,
Thank you for this wonderful site. I have learnt a lot from it about 'My Village' and reading it makes me
a little homesick even though I have left Preston over forty some years ago - but my heart always
belongs there.
I was talking to some US Air force Airmen. They mentioned how tough they have it in today's society.
It was then I told them, 'Think about being the ONLY Mexican-Spanish kid in a school!!!' I believe I
was the only one in Preston, even though the Bond Family had black foster child who also went to the
School.
When I was young, I looked like a typical black Irish/Scot. I went through many hair colour changes
over the years but while at Preston, I had regular brown hair (I don't remember School photo's back in
the day, but it would be cool to know if there was one from 1969-72).
The thing I liked about Preston School was the lack of prejudice - I only saw it when I went to
Bedford.
I have fond memories of the friends I made there and also a villager I knew in Bedford. Even though
we went to schools together, we were never firm friends but we shared crucial moments in our lives -
his Mum's funeral and the death of the priest that baptised us both. His name was John Palmer.
My dear childhood friends were Ian & Robert Currell, 'the Twins'. From what I gather from the
Harveys, Ian joined the Army and lives in Colchester and Robert became a farmer. When children, it
was a dream of ours to be farmers. Michael Harvey was also a good friend and from what I
understand, his family bought the village shop and changed it into a house.
I also had a childhood sweetheart, Tracey Sharp. She was the first girl I kissed and that made me
very popular. I didn't know then how important they were to the village and finding out now has given
me more pride in the village where I was from. I hope to go back when I get out of the Military some
time next year and, one day, to show the village to my future wife and maybe stay at the Red Lion for
a few days.
I went back last year and even though there had been some little changes, Preston still had its look
from more than forty years ago. I hope one day to have some of my remains buried there, as it is the
place I still call home - it was the place where I was accepted as a person and not for where I was
from or how I got there. I am not sure if you have contacts with the names I have mentioned, but if on
the off chance you do, it is nice to know they have never been forgotten by me.
Thanks for this site.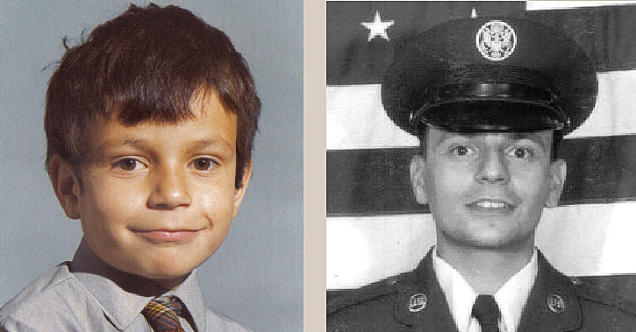 Hey Philip,
As for memories they were all good. I am too old too remember that far back but I do have flashbacks
and was shocked the old school/youth club was closed then pulled down; Bunyan's chapel being
converted into a business office and then, last year the Harvey's converting the only shop we had
back into a house.
When I was young I was a bit of a bully/thug - yep, a 5-year-old, but I put it down being in a large
foster family I guess. All I can say is that being in the village was a good growing place for a child - the
woods, the tight community and all-round beauty of Preston.
I remember the paraffin man coming around, selling paraffin and candy from the truck; the mobile
butcher who also played cricket with the local team and the day he got a nice shiner from getting hit in
the face with a ball. II also remember this old lady who used to teach Sunday School at the Chapel -
she always wore a her best dress and a hat that looked like a silver pork pie.
On Chequers (Lane?) there was a special needs adult. The coolest people were some teens who
lived behind the School. I say cool because they had been affected by the drug thalidomide. The boy
had bowed arms and the girl had a hand where her arm should have been. (

My note

: I too remember
this girl) She used to talk about how she had been in an accident and her arm was re-growing - see,
cool! She and her brother were close to the Bonds and helped with the youth club.
The thing I missed was the country dancing the school taught, the Christmas parties at the school and
the spring festivals we had, when steam engines came for the fetes.
As for me and the Currell twins and Michael Harvey, we were good friends even though the one time I
had punched Michael on the nose and almost got a caning.
I remember Mrs Robinson, my Infants' teacher, who changed my handwriting from left to right. I just
hope I turned out better than I had started.
I remember also the first major death of a boy who was Kathryn Bond's boyfriend. He was knocked off
his bike and killed by the corner house as you come on to Chequers (Lane). It was tough because the
person who did it owned the construction/ handyman business on the street in front of the school
close to the Harvey's house. At that corner too, my foster bother Ashley broke his leg.
I wonder what happened to Tracey Sharp. I prayed that, along with 'the Twins' and Michael, she had
grown up well and married a good guy (I was hoping Ian ), and had a handful of children. Every time I
hear Hot Chocolate's song,

It Started With a Kiss

, it makes me think of her - and the song,

Seasons in
The Sun
reminds me of Preston as a whole.
I know they all have families and children. As for me, I hope that when I get remarried, my wife will fill
the gap that Preston left in my heart.
When I am done with the US Military, I hope to donate a photo and a frame with my ribbons and
medals to Preston School, as if to say, 'you too can be someone even if you come from a small
village'.
Sam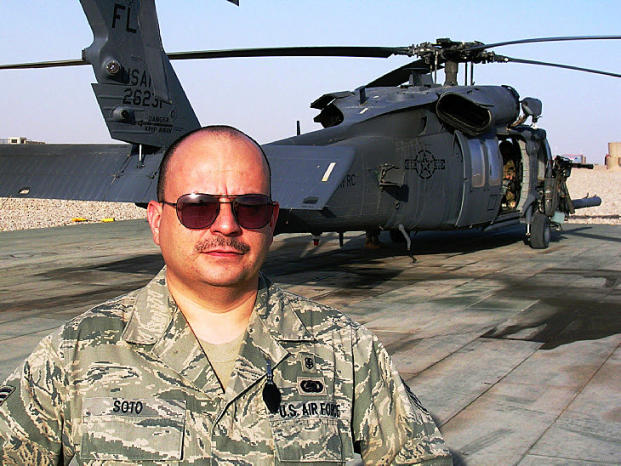 I next heard from Sam in January 2021:
Greeting Phil,
Long time no contact just putting out feelers again have you heard from any of the Currell family? if
so, can you forward a point of contact or forward my email to them.
Just letting you know I retired out of the Air Force in 2019 and last year the lady in the photo of me
when I was a wee un my mother also passed away at 90yrs, in her last few months all she
remembered was working at the nurses training school in Hitchin and complaining about the long
hours and the fellow students not pulling their weight when it came to duties.
From Preston Boy Sam Soto TSgt Retired
Reply:
Love the new updates noticed that you have a connection to the Fairey family, as the name rang a
bell I think Allen Fairey was at school the same time as me, did I send you a copy I took off my class
page from the school ... At the time I thought they would have archived the book but they still had it in
the office. My mind was blown when I saw my name there... maybe they will let you copy the books
for your page, still surprised about Debbie and Carol Female(Fe-mal-e I am guessing how it is said)
twins, but totally different even weirder was meeting twins in my Upper school who reminded me of
them back in 1981.
Retirement is weird as I do not worry about mission ready phone calls or getting deployed... six was
more than enough.
Sam
Postscript - the marriage of Alec Bond and Joy Catherall, September 1955