Preston's Cottages: North side of Church Lane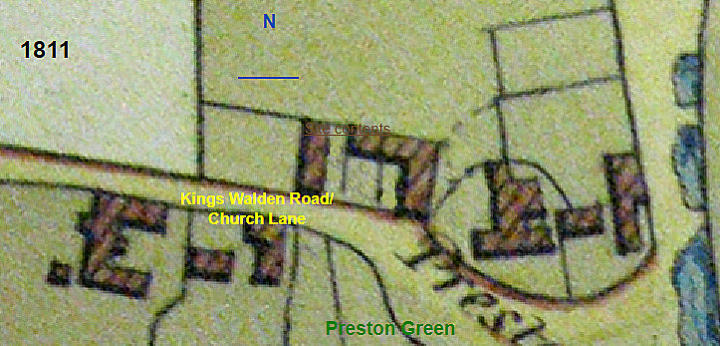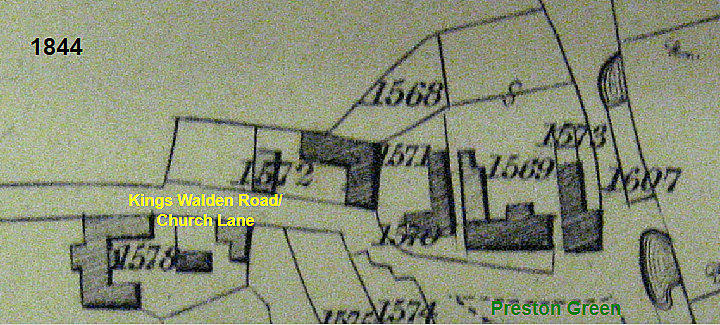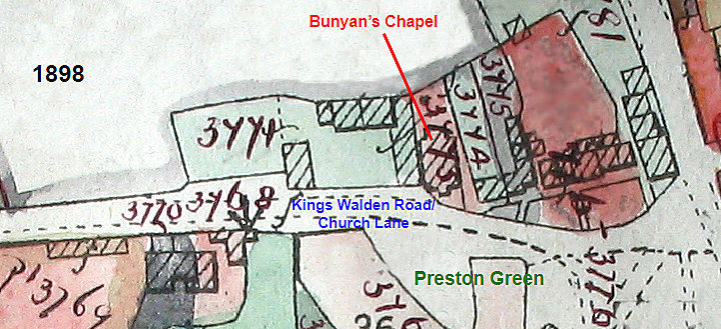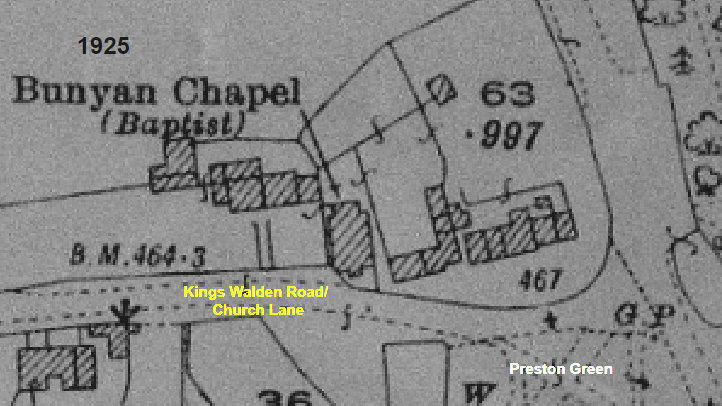 Cottage on the corner of Church Lane and Hitchin Road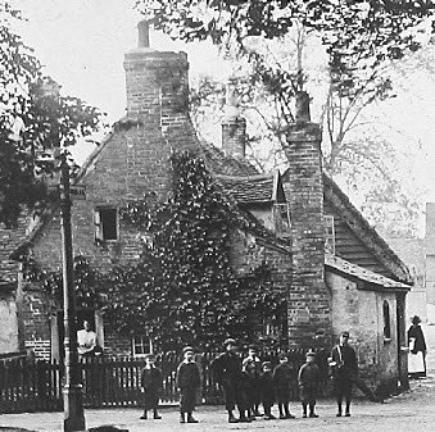 1664 - Survey of Temple Dinsley Rentals: owned by Frances Bowstred, a widow. Rent 3/-. One of two
properties she owned with a combined rent of 4/-)
1665 - Inherited from mother by John Bowstred snr.
1694 - Inherited from father by John Bowstred jnr.
1714 - Survey of Temple Dinsley Rentals: owned by John Bowstred. Rent 3/-
1723 - Sold to John Elmes.
1729 - Sold to Daniel Joyner.
1797 - Bequeathed by Daniel Joyner (the cottage in which he dwelt) to Henry Pedder.
1801 - 1814: occupied by Henry Pedder, carpenter. Mentioned when Preston residents instructed to
improve the highway in 1808.
1809 - Sold to Joseph Darton for £105
1837 - Beer shop, 'Horse and Groom', run by Charles Swain and owned by Marshall and Pierson.
1841 - Run by Catharine Swain, victualler
1851 - Daniel Smith, butcher and grocer lived and kept a shop here.
For most of the rest of the nineteenth century, various members of the Swain family lived in this home:
John Tolman Swain, blacksmith (1851 - 1873) George and Mary Ann Swain, general dealer (1881 -
1910c). Link:

Swain.
In 1910, (see 3781 in 1898 map above) the property was occupied by George and then Hubert Peters.
It was described as a brick and tiled cottage with a kitchen and two bedrooms. It was in poor condition.
They were demolished before the other cottages along Church Lane, as can be seen from the
photograph immediately below. Chequers Cottages (which were built in 1914) can be seen in the
photograph, so it was demolished after 1914.
'Lines Cottage', Hitchin Road
This was the cottage immediately to the north and adjourning the home described above. It was
probably built in the 1690s. First owner: John Bowstred snr.
1704 - owned by John Bowstred jnr, inherited from father, John snr. Described as 'small cottage and
woodhouse'.
? - Owned by George Bowstred, husbandman of Lilley.
1714 - Survey of rents: George Bowstred. Rent 1/-
1750 - Owned by Mary Bowstred, spinster of Preston and daughter of George Bowstred. Occupied by
Edward Arnold and then William Barker.
1754 - Owned by Daniel Joyner. Cottage 'adjoining a cottage previously of John Bowstred.on the part
of the north'. Rent: 1/-
1797 - Inherited by Henry Pedder, carpenter.
1804 - Sold to Samuel Hobbs, confectioner/grocer of Hitchin.
1811 - described as 'Lines Cottage' in Award. Owned and occupied (?) by S Hobbs
1816 - Survey of rental: owned by Samuel Hobbs. Rent 1/-
1825 - Owned by Elizabeth Darton. Samuel Hobbs was a bankrupt. The Commissioners sold the
dwelling house or 'double tenement with woodhouse' for £52. Occupied by William Day who was still
living there in 1841.
1851 - 1881: Inhabited by John French and Ann (nee Sharp) until John's death in early 1881.
1881 - Occupied by hay binder William Andrews and Eliza (nee Currell)
1891 - Inhabited by Charles Thrussell and Sarah (nee Jenkins)
1910 - Occupied by William Thrussell and Agnes (nee Burton). It was described as a brick and tiled
cottage with a kitchen and two bedrooms. It was in poor condition.
The two cottages immediately to the west of the cottages on the corner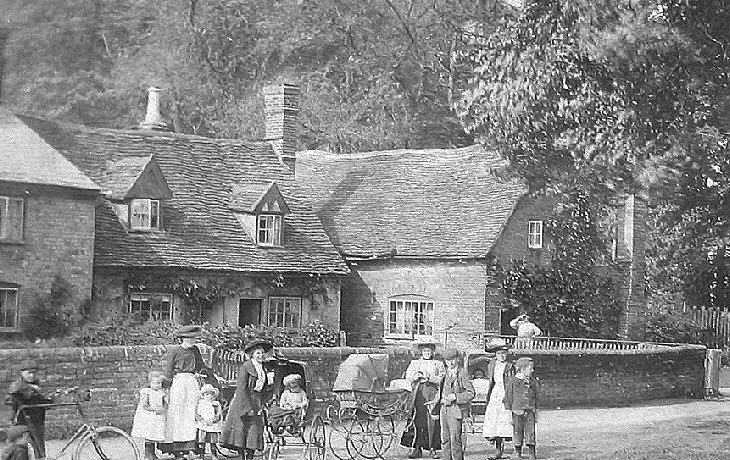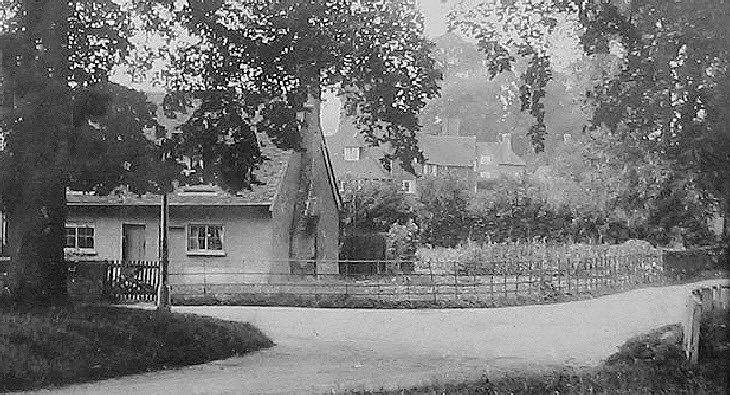 1662 - Owned by William Clark: Rent 7/-
1663 - Owned by Henry Gadlinstock
1664 - Inherited by Hester (nee Gadlinstock) and William Smith
1670 - Owned by Thomas and Alice Oakley (a messuage on Preston Green)
1705 - Mortgaged to Elizabeth Blackburn, spinster of Ippollitts
1710 - Inherited by Cornelius Oakley (on death of mother, Alice)
1714 - Shown as owned by Cornelius Oakley in Survey of rents: Rent 7/-
1719 - Passed to William and Mary Oakley by Cornelius
1747 - Sold to Robert Munday, innholder of Hitchin and then of Watton, Herts, yeoman.
1761 - Owned by Robert Monday (sic) of Welwyn (late Oakley) Rent: 7/-
1786 - Sold to Joseph Pedder snr., carpenter of Preston (with its outhouses, barns and waterways).
1801 - The cottage to the east was occupied by the widow, Hannah Kilby and one other. The cottage
to the west was occupied by James Sharp and one other.
1802 - Joseph Pedder jnr., carpenter inherited the property from his father, Joseph Pedder snr. It was
still occupied by James Sharp and the widow Hannah Kilby in 1802 and 1807 Hannah was buried on
19 April 1808, aged 80. In 1811, the 'undertenants' were Daniel Pratt and John Sharp.
1811 - Joseph Pedder jnr. sold this property and

'the newly erected cottage where a barn had
previously stood and which connected'
to William Sheaf.
So the row of three cottages

(shown below)

immediately to the west of the featured pair was built in
around 1810 - possibly by Joseph Pedder jnr. The five cottages were sold to Thomas Harwood Darton
on 24 May 1836. They are shown as blocks: 1569 in 1844 and 3776 in 1898.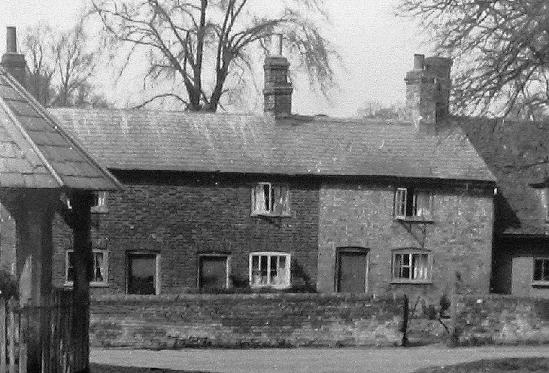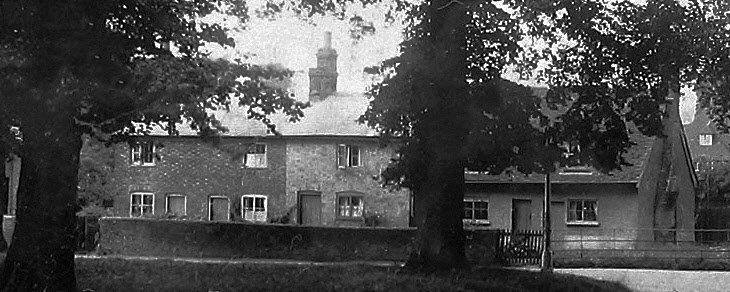 Above: the row of five cottages on the north side of Blacksmith's Lane/Kings Walden

Road

Occupants of these cottages from 1811
Cottage 1
Built of brick and tiles, it had a kitchen and two bedrooms. In 1910 it was in poor condition.
From before 1836 this cottage was the home of the shoemaker Thomas Field (born 1790) and his
wife Ann (nee Pedder). They died in 1853 and 1852 respectively while living at the cottage.
Peter Peters and his wife Isabella (nee Burton) married in 1870 and they were certainly living at this
home in 1873 until 1911. However by 1915, Peter was living at Back Lane, Preston.
Cottage 2
Built of brick and tiles, it had a kitchen and two bedrooms. In 1910 it was in poor condition.
In the late 1830's until at least 1841, the widow Hannah Sharp (nee Dollimore) lived in the cottage.
She married James Sharp at Ippollitts on 23 June 1832.
The next tenant who can be identified there is James Mead, a farm labourer born at Ippollitts in 1805
who married Jemima Saunderson. James was living in the cottage in 1847 and 1851.
By 1871 (Thomas) Henry Crawley (cowman, born 1844c) and his wife Emma (nee Payne) lived at this
cottage and they were still in residence there in 1911. Henry and Emma were both buried at St
Martin's, in 1914 and 1932 respectively.
Cottage 3
Built of brick and slates, it had a kitchen and two bedrooms. In 1910 it was in poor
condition.
Daniel (agricultural labourer) and Elizabeth Fossey lived here from around 1836 until at least 1841.
However, they had moved to Gosmore by 1851.
Their place was taken by farm labourer John Fitzjohn (bn 1818) and his wife Sarah (nee Pedder).
They lived there in 1847 and 1851, but had moved to Sootfield Green by 1861.
By 1881, Peter Peters (bn 1848) and his wife Isabella (nee Burton, who married in 1870) were living
in the cottage and they remained there until around 1911 when they moved to Back Lane. Thomas
French took their place.
Cottage 4
Built of brick and slates, it had a kitchen and two bedrooms. In 1910 it was in poor
condition.
Elderly farm worker, farm worker John Jeeves and his wife, Mary (nee Warff/Warp) were settled here
from before 1836 until around 1848 when John died. Mary then lived at School Lane until her death in
June, 1853.
Charles Thrussell (hay binder in 1858) and his wife, Sarah (nee Jenkins) lived here probably
immediately after their marriage in 1879 until the early twentieth century when they moved to
Charlton, Herts in 1911.
Their place was taken for a short time by woodman George Andrews and Adelaide (nee Burton) but
they had moved to Back Lane by 1920.
Cottage 5
Built of brick and slates, it had a kitchen and two bedrooms. In 1910 it was in poor
condition.
The widow Hare lived here in the late 1830s until farm worker Henry and Elizabeth Stratton (nee
Pratt) moved in soon after their marriage in 1837. The couple remained there until their deaths in
1878 and 1893 respectively. Elizabeth organised a plaiting school for several years. The school is
marked on the 1884 sketch map of Preston, though it is hard to decide exactly where the school was
held. Behind their cottage was a thatched barn

(see below)

. Perhaps the children sat there to learn
their craft.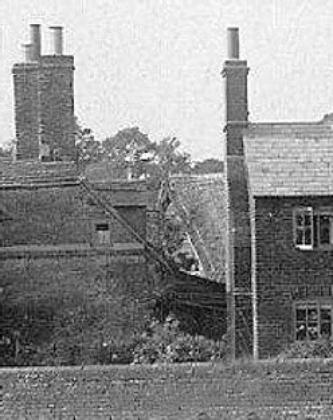 In 1911, Arthur Ewington was living at the cottage, though curiously his name was crossed through in
the records and Ashton substituted. This entry is confirmed in a later unrelated record. Which of Tom
Ashton's children lived here?
Bunyan's Chapel. For a detailed history of the Chapel, see this link:

Chapel
The two cottages immediately to the east of Bunyan's Chapel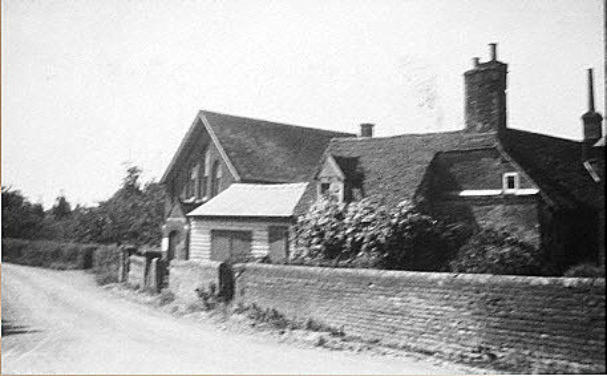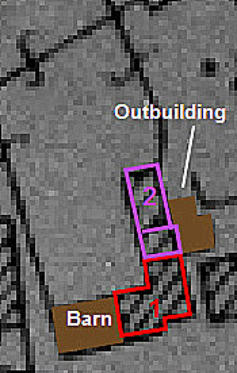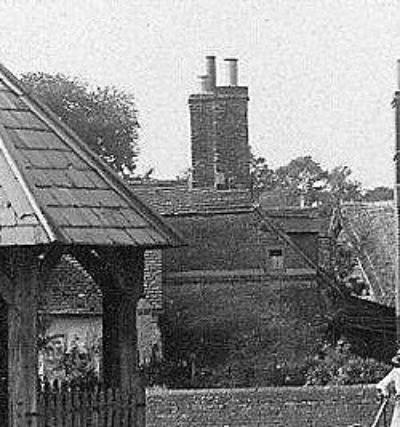 Cottage 1
1664 - Owned by John Carrington snr as noted in Temple Dinsley Survey. Rent: 4d.
1691 - Bequeathed to John Carrington jnr. Rent: 4d.
1695 - Mary Heath (nee Carington), wife of John Heath admitted to cottage at Preston Green Rent 4d.
( Note: Mary married John Heath on 22 December 1685. John Heath was the executor of John
Carrington's will (dated 1693, which was proved in 1705 and by which he inherited other property in
Stotfold, Beds.)
1714 -Temple Dinsley Survey shows John Heath paying rent of 4d on a property 'previously
Carrington'.
The ownership trail of this cottage is not straightforward to follow. John and Mary Heath had at least
four daughters: Susannah, Sarah, Hannah and Ann. This cottage is next noted in the Rental of 1761
as owned by Ann Brown (late Mary Heath). The sequence of events appears to be that John and
Mary Heath passed their property to their spinster daughter, Susannah Heath.
When she died in 1757, according to her will her property (which included a cottage in Preston) was
to have been divided between her two surviving sisters, Hannah Biggs (wife of William) and Ann
Brown (wife of William Brown, a labourer of Knebworth, Herts). Ann Brown was the sole surviving
daughter of John and Mary Heath in 1757 and so inherited the cottage at Preston Green outright.
The cottage next appears in the manorial records in 1793. They state that John Brown, labourer of
Little Munden, Herts., sold the cottage (to which he was admitted in 1778) to William Almond. It had
been occupied by James Sharp 'and now (in 1793) William Almond'. Its manorial rent was 4d.
The sequence of events seems to be that John and Ann Brown had a daughter also named Ann
Brown (born circa 1738). She married the cordwainer William Almond in October 1761. William and
Ann Almond died in 1805 and 1819 respectively.
There is a hard-to-read pencilled note in the manorial record that indicates the property was sold to
William Sheaf in 1816. This explains why the cottage is grouped together with the five neighbouring
cottages in the Award of 1811-1816 as 'sundry cottages belonging to William Sheaf'. He eventually
sold the cottage to Thomas Harwood Darton as part of the 'other tenements at or near Preston
Green' in 1835.
The occupier of this property was Charles Hill in at least 1801 until 1812. Then from before 1836, the
shoemaker. Thomas Wilson (born 1786c) was in residence until his death in December 1848. His son,
Thomas Wilson jnr, then lived there until the early 1880s.
In the meantime, the ownership of the cottage had changed. It was evidently included with the sale of
the land (probably by the Pryor family) when Bunyan's Chapel was built in 1877 for in 1910 it was
owned by A E H Theobald of 72 Bancroft, Hitchin who also owned the Chapel.
Mrs Mary Bushell (the mother of Emma Scott who lived with her husband William in the adjoining
property [see below]) then moved in until her death in 1906 when she was aged 85.
Josiah Pruton was the next tenant to be recorded briefly - from 1910 until he and his family left
Preston in September 1914. The cottage was described as being brick and thatched with a kitchen,
pantry and two bedrooms. It was in poor repair.
Cottage 2
Known as 'Gentle's Cottage' and 'Rose Cottage'.
1664 - Owned by Richard Whitely according to the Temple Dinsley Survey of Rents. Rent 4d.
1670 - Sold to John and Mary Clifford, being 'on Preston Green'.
1677 - Occupied by Widow Bridgen(s) and sold to Richard Dearmer
1706 - Occupied by Paul Williams and sold to Leonard King (wheelwright of Ippollitts) and his wife
Elizabeth.
1712 - After death of Leonard King, Elizabeth transferred the cottage to their son, William King, a
victualler of Walkern, Herts. It was now occupied by Widow Dunham.
1714 - Owned by Mary Sutton (previously Richard Dearmer)
1754 - Sold to blacksmith John Swain.
1761 - Temple Dinsley Survey: J Swain (late Richard Dearmer) Rent 4d.
1793 - Sold by John Swain to son,William Swain. It was described as 'formerly of Paul Williams, late
of William Gentle'. Rent 4d. William Gentle was still in occupation in 1812.
1825 - Occupied by William Joyner.
1826 - Occupied by James Scott and his wife Mary Ann (nee Joyner) who lived here until their deaths
when the cottage was taken over by their son William Scott and his wife Emma. They died in 1930
and 1924 respectively. The Scott family are featured in this article:

The Scotts of Blacksmith's Lane
1839 - Inherited by William Swain's daughter, Dinah Swain.
1856 - Sold to Thomas Harwood Darton for an annuity of £6.
In 1910, this cottage (which was at least 246 years old) was described as brick and tiled with a
kitchen, washroom and two bedrooms. A descendant of the Scotts added this description: 'I lived in a
little cottage called

Rose Cottage

, which faced the side of the Bunyan Chapel. The cottage was of
clap-board construction and had a barn attached to one side, with a bedroom built over the barn'.
It is difficult to be certain from the records who lived in these cottages after 1915. However, they had
all been demolished by 1937 to make way for the building of

Preston House

(shown below), which
together with its garden now stands on the land occupied by not only these seven cottages, but also
the two cottages which stood on the corner with the Hitchin Road.
There is a letter which mentions that

Preston House

was built and designed by Alfred D Allington in
1938. 'It is built on a site occupied by five cottages in 1937'. Taken at face value, this may indicate
that the two homes immediately beside Bunyan's Chapel were demolished after the death of William
Scott (i.e. between 1930 and 1937)

The first known occupants of

Preston Hous

e were Frederick Bernard Geidt (1892 - 1955) and his wife
Caroline Audrey Wilmer Geidt.
In 1914, Frederick was a 2nd Lieutenant in the East Anglian Brigade of the Royal Field Artillery. He
was awarded the Military Cross for this act of bravery: 'For conspicuous gallantry and devotion to
duty. Whilst moving to take over the right half of the battery which was being heavily shelled, he was
hit and knocked over by a piece of shell. Although badly shaken, he returned again to the guns and
succeeded in completing the firing of a barrage'.
During the WW2, he served again with the RFA with the rank of Major. Frederick was an economist in
peacetime, writing articles such as 'Devaluation of the Franc'. He was also Chairman of Lindridge
Estates Ltd.
In the village, he served as churchwarden and was Chairman of the Preston Parish Council from
1945. His wife was Chairman of the Preston and Langley Women's Institute from 1953.
Both Frederick and Caroline are buried in the graveyard of St Martin's, Preston.
John Patrick resided at

Preston House

in 1961 and 1971 after which its occupants were Malcolm G
and Patricia Blaza.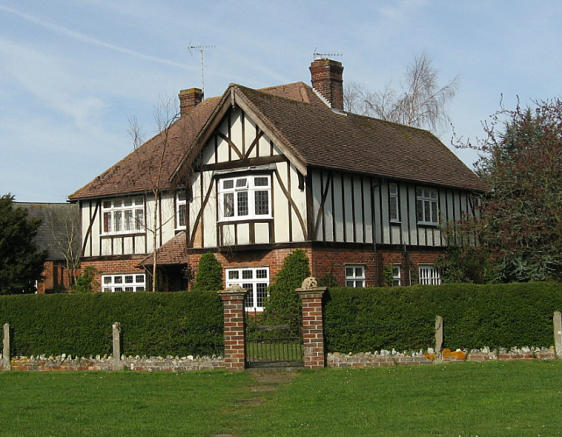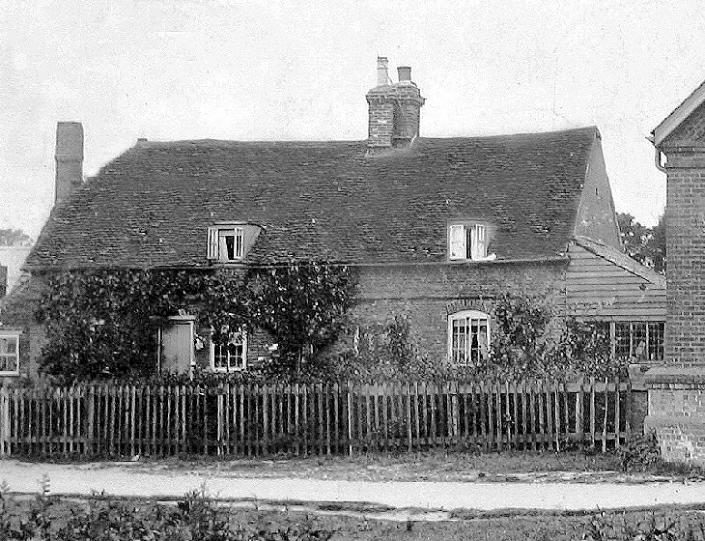 The history of this cottage is frustratingly hard to research. It has been said that it was built in the
seventeenth century or earlier and that the front wall of the house was constructed in around 1700.
However, another survey in 1973 concluded that it was built in the eighteenth century. The first firm
historical references to it are in the Hitchin Rates Books from 1801 to 1811 when the occupant was
Daniel Morgan (and perhaps Daniel Pratt).
In 1811 - 1816,the owner was revealed as Joseph Darton and its occupants were Wilshire and
Morgan. In 1836, it was noted that the 'two cottages were now one'.
The carrier, George Read, and his wife Sarah were living there in 1836. However, they died in 1839
and 1846 and by 1851 their son, John Read, was continuing to work as a carrier from the property.
Included in his household was a wheelwright, Benjamin Young (bn 1821c) which is worth noting as a
wheelwright's shop is noted on the property in 1884. However, like his parents John also died at a
young age - in 1858, aged 35.
In 1871, possibly the house had been divided into two again with William and Mary Palmer and
Thomas Wilson in situ. Thomas died in 1881 but the Palmers continued living there until the early
twentieth century.
In 1910, the carpenter John Walkden had bought and was occupying the cottage. (In 1910, John was
the landlord of

The Chequers

public house). His wife, May, ran a shop from the property. His
household included the forty-year-old Arthur Munt. The house was described as a red brick cottage
(with a tiled roof half-hipped at the ends with two gabled corners) and shop with a living room, kitchen,
pantry and four bedrooms. It was in poor repair.
Later in the twentieth century, the house was occupied by Ernest Jenkins (1930) Webb (1973) Arthur,
Marie and Valerie Gainsford and Walter Steele (1981) and Robert GM and Mary CM Young (from
before 1986).