Preston people: Leonard and Eileen Newell
In 1911, Frederick Armstrong of Preston Hill Farm died. He left six surviving children among whom
were Thomas George and Henry James Armstrong. (Link:

F Armstrong

)
Both sons owned property at Chequers Cottages - the homes that were like bookends of the row:
No 1, Thomas George and No 6 (far right, below), Henry James.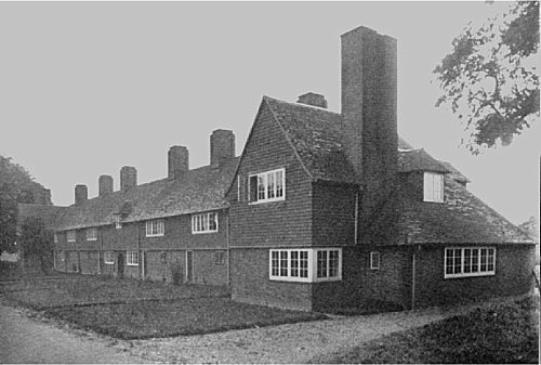 There is evidence that Thomas George owned No 1 from 1918 and appears to have rented out the
cottage. Then, in February 1946, Thomas (who was then living at

Crossways

, Hitchin Hill, Hitchin)
sold the property to William Wheeler of

The Garage

, Kings Walden for £500. Its tenant was probably
Preston's policeman at the time and his family - in 1950, the home was occupied by PC Dent. One
provision of the sale was that the right of way to No 4 Chequers Cottages via a drive beside No 1 and
across the yards at the rear of Nos 1 - 3 was preserved. This allowed horses, other animals, carts and
cars to pass from Chequers Lane to 4 Chequers Cottages.
Henry James (Jack) Armstrong with his wife, Gertrude Kate Wilkins (born in 1880 at Tottenham, East
London, the daughter of a commercial traveller in tea) bought 6 Chequers Cottages for £300 using
money inherited from his father. After their marriage in 1918, the couple lived there for the rest of their
lives. Henry (Jack) died in January 1962, aged 78; Gertrude, in June 1964, aged 83. Both were buried
at St Martin, Preston.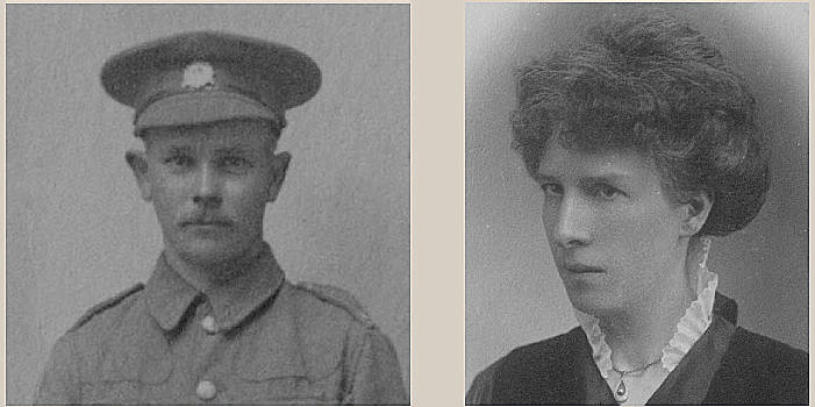 Henry (Jack) and Gertrude (pictured above) had one daughter, Eileen Gertrude Newell, who was
born on 14 January 1919. Eileen began attending Preston School on 21 April 1925 and left the
School on 4 August 1933.
Above, left:
Eileen in around 1921
and right in the Preston Schoolroom, third from right, standing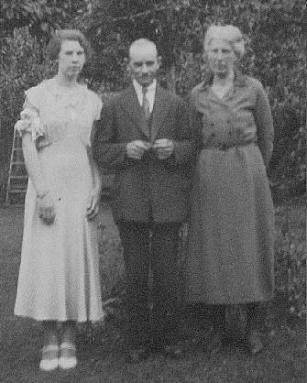 Above: Eileen with her parents - Jack and Gertrude Armstrong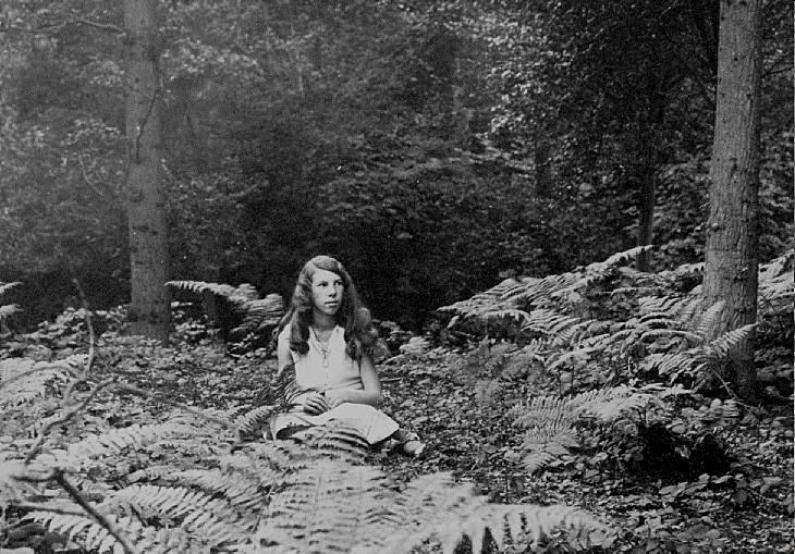 A charming study of Eileen in Wain Wood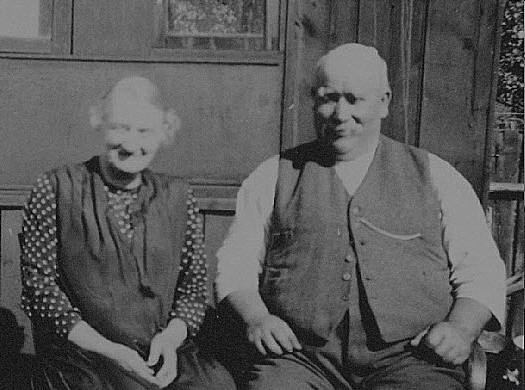 Following the death of Leonard snr, Lily evidently found it hard
to care for a young son and Leonard jnr was brought up in a
National Children's Home and Orphanage.
When he was sixteen, along with 86 other boys aged between
14 and 16 from the Orphanage and Dr Barnado's Homes,
Leonard boarded Montrose at Liverpool on 18 March 1927.
Their destination was St John, Canada. (Lily and George Linton
were living at Cams Lane, Hambledon, Hants. at the time)
Between 1833 and 1939, 118,000 children were sent to Canada
as part of the

Child Immigration Scheme

for families that had
fallen on hard times. The boys worked as indentured farm
labourers, but many were vulnerable to exploitation and abuse.
Leonard worked at Windsor, Canada (south-east of Detroit) for
around six years, after which he returned to Britain and worked
as a farm labourer for Colonel J Harrison, first at Melton
Mowbury, Leics and then on the Kings Walden Estate.
So it was that Leonard (Lenny) and Eileen met and married at
St Martin, Preston on 4 December 1940. Their witnesses were
Eileen's father, Jack and his brother Thomas George Armstrong.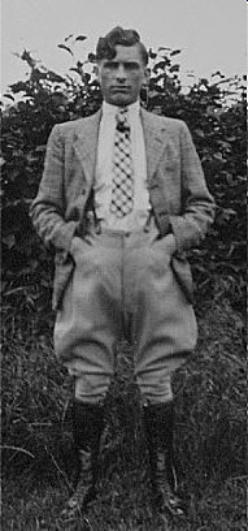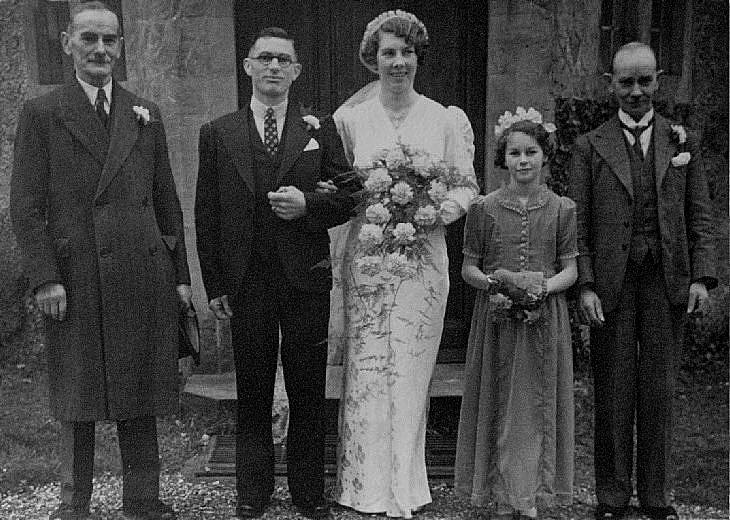 (Left to right) Thomas George Armstrong, Lenny, Eileen, Rosemary Kay and Jack Armstrong
Like many couples of the day, Lenny and Eileen lived with their in-laws - in this case, Eileen's parents
at 6 Chequers Cottages. Their home was now known as

Elm Cottage

. The property doubled as
Preston's Post Office and local letters were delivered by Eileen, who was described as a Post Office
worker when she married. Their home remained as Preston's Post Office until 1947/8.
Lenny and Eileen had four children: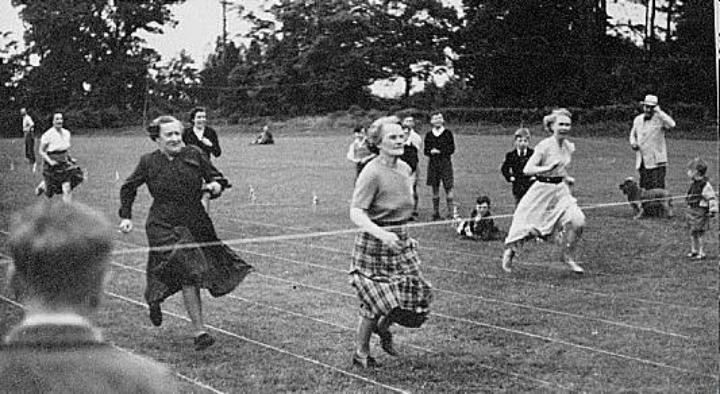 Lenny continued to work as a farm
labourer at various farms in the village
-

Ladygrove Farm

;

Preston Hill Farm
and

Castle Farm

. He then worked at
in Hitchin at Bancroft Radio, Cosy
Cafe and Taxis and Munts Toy Shop.
A stint with BG Wallers, builders at
Preston, was next, followed by work
at Stevenage's Water Pollution
Station.
Then, until his retirement, Lenny
worked at the Highways Department
Yard off the Hitchin Road at Preston.
Eileen concentrated on caring for her
family, her home and her two aging
parents.
During the Sports Day to celebrate the Coronation on 2 June 1953, Eileen

(far right)

showed
a turn of speed - and I'm guessing that the start was staggered…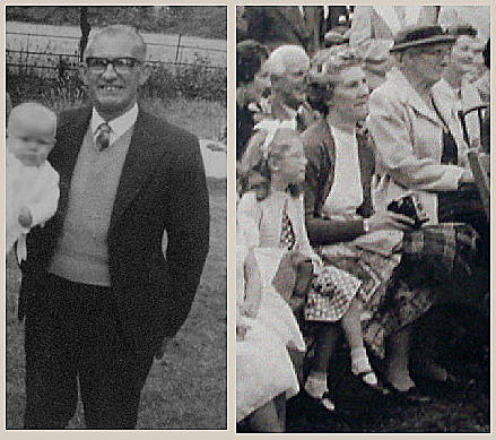 (Left)
Lenny in around 1964.
(Right)
Three generations of Armstrong/Newell females:
(l to r)
Barbara, Eileen and Gertrude in 1960.
Lenny died in early 1982. Soon afterwards, Eileen moved to Passingham Avenue, Hitchin and then
was cared for at

Woodlands View Home

at Stevenage, where she died in 2010.
As Lenny and Eileen lived next door to my family, I have a clear memory of the Newells. My
impression of Lenny was that he was a quiet, rather withdrawn man and that Eileen was a bubbly,
effervescent woman who loved life. Their son, Chris agreed, adding that his mother was 'lively'. She
enjoyed dancing and played tennis at Preston's Recreation Ground. Lenny and Eileen rode a tandem
before they married.
Like most villagers, they tended their garden and rarely bought vegetables. They were stored near
the cool water tank that was at the rear of the Chequers Cottages gardens. Eileen would often walk to
Hitchin with a pram to shop for the family.
Earlier in this article, the right of way at the rear of Chequers Cottages was mentioned. In the 1960s,
the yards of Nos 5 and 6 were divided by a high fence - though in the middle there were gates. This
was to allow my Aunt Flossie to drive her car from Chequers Lane, through

Elm Cottage

's yard onto
her property at No 5. This arrangement was probably inconvenient for everyone - but I never saw her
do this.
Although the Newells have left Preston, at the time of writing Chris Newell still plays cricket for one of
the village teams (belying his seventy-plus years!) and on weekends can often be found in The

Red
Lion
.
(I am grateful to Chris Newell for his comments, help and photographs.)