Reginald Hine and Preston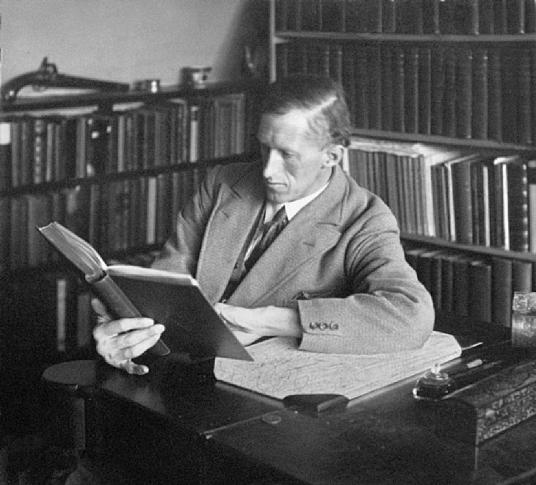 This article is not a biography of Hine, nor does it speculate about the triggers for his suicide.
Rather, as he wrote so much about Preston and its environs, this piece explores his research
methods, examines appraisals of his writing, attempts to establish his connection with Preston
and includes his essays featuring the village - some of which are unpublished.
'Can you picture him, tall, thin Hine?', wrote Gerald Ceunis, 'The strongly moulded head, thrust
forward on a slightly bent frame, the bronzed face, the ironic curved mouth ready to unfold into a
cheerful and engaging smile, the keen blue eyes and the grey longish hair flowing in the wind?'
The flamboyant extrovert, Reginald Leslie Hine, was born at Newnham Hall, Baldock, North
Hertfordshire on 25 September 1883. He was a reluctant solicitor; his all-consuming passion being
researching and writing the local history of the market town of Hitchin, its surrounding villages and its
people. Hine was afflicted by acute depression and tormented by real and imagined demons so it was
perhaps unsurprising that he should take his life by leaping in front of a train at Hitchin Station on
14 April 1949.
Hine's zeal for local history was fired when, as a schoolboy, he browsed Chauncy's

Historical
Antiquities of Hertfordshire
(1700). He described how he 'pored over its pages...and memorized all I
could. I was twenty years of age before I was able to purchase a copy for myself and by that time I
knew some of the best passages by heart'.
Hine trumpeted that his research was based on original documents – as far as possible: 'The

History
of Hitchin
is a work based not so much on printed matter as on hundreds of thousands of charters,
feoffments, Court Rolls, Close Rolls, Patent Rolls, account books, minute books, diaries etc. that had
first of all to be discovered and disinterred; and not in one parish or county and country, but in many
parishes, counties and countries...the records of your parish will be scattered over the face of the
earth...small things and tiny parishes, slipping more easily through nooks and crannies of time, sink
deeper into oblivion.
'When at last the materials are brought up to the light, you must work, as it were in mosaic; no longer
an historical artisan but an historical artist,,. Building up if you can, an authentic picture of the past;
assembling your innumerable isolated facts of every conceivable colour, fitting, joining, compacting
them together into a pre-ordained design'.
In 1934, Hine was commissioned to write a

History of Stagenhoe

. What he then wrote confirmed the
essence of his earlier comments noted above: '... of course the main labour and cost of research
would lie in examining the stacks of manuscript material relating to this county and sifting them again
for Stagenhoe: Patent Rolls, Close Rolls, Domestic State Papers, Assize Rolls and Papers, Pipe
Rolls, Inquisitions, Charter Rolls, Quarter Session Rolls, Manor and Court Rolls, wills, feoffments and
Title Deeds, Household Account Books, Diaries, letters etc. It means turning over some thousands of
documents, but I am inclined to think it would be worth-while and you would at any rate know that
every possible avenue of information had been explored. A mere casual or surface browsing over the
obvious sources would hardly be worth undertaking.' (With this level of research, one can only
wonder at the work involved in [and the crushing physical and mental burden of] producing a
definitive

History of Hertfordshire

.)
One of his first tasks was to contact the curators of Hertford, St Albans, Welwyn and Letchworth
Museums to ask for a listing of their holdings relating to Stagenhoe in their card indexes.
The Stagenhoe commission provides some information about his working practices. He started his
research in February, 1935 promising not less than 100 pages of foolscap for £250. By November, his
enthusiasm for the project and his findings resulted in 120 pages being written. The piece was
completed by July, 1936.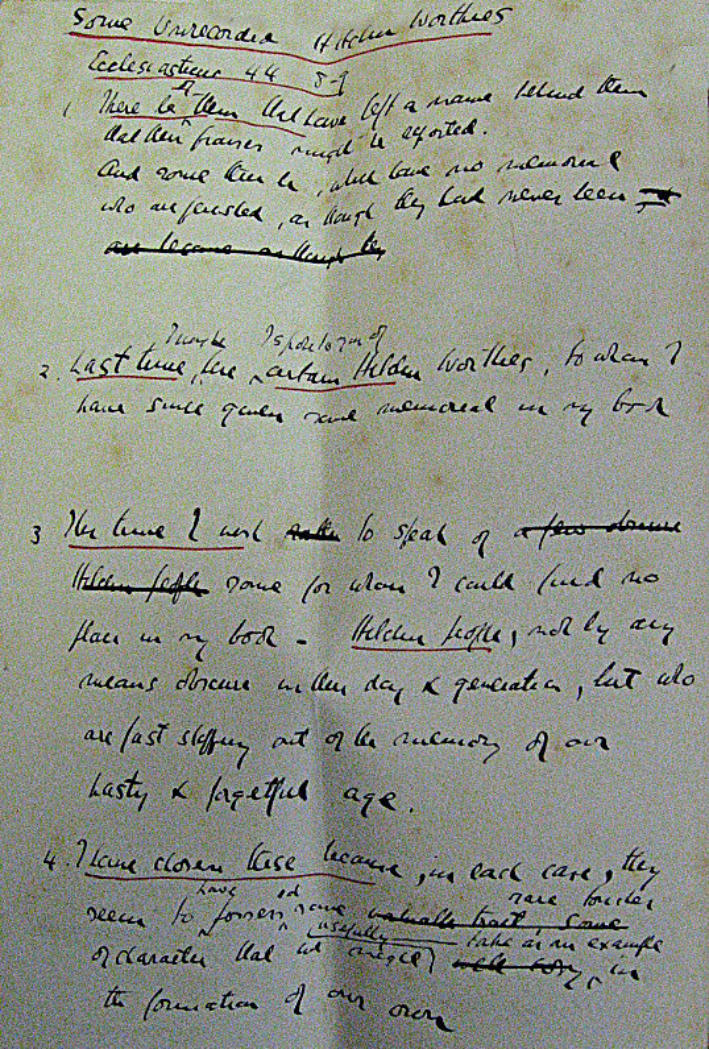 An example of Hine's work-in-progress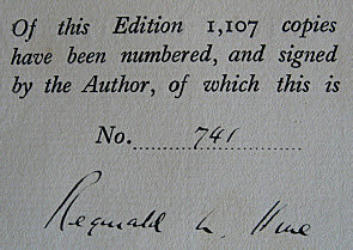 Hine's main literary output was

History of Hitchin

(two volumes 1927;1929);

Hitchin Worthies

(1932)
and

Confessions of an Uncommon Attorney

(1945). There were also shorter books such as The
Story of the Sun Hotel
(1937);
A Short History of St Mary's Church, Hitchin
(1930) and volumes of
which he was effectively an editor:

The Natural History of the Hitchin Region

(1933) and

Hitchin
Countryside
(1947).
Although he is best known for

Confessions

, it is probably his trilogy of

History of Hitchin

Vols 1 & 2
and

Hitchin Worthies

that is his most important contribution to local history.
Hine's inscription in

History of Hitchin
When

History of Hitchin

was published, it attracted enthusiastic reviews: 'No mere dry-as-dust
collection of documents but a vivid analysis of English country life' (Public Opinion); 'A very engaging
story as well as a painstaking antiquarian document...The past is vivid; the bones of old account
books are clothed in flesh and blood, so they fill the stage as a thrilling drama'

(Country Life)
W G Hoskins (a father of English local history) described

The History of Hitchin

as 'first class'. And
Professor GM Trevelyan added a weighty endorsement, 'I have nothing but admiration for the

method,
plan and style of it'.
The Spectator
, on 14 January 1928, reported: 'Local historians seldom contrive to be both informing
and readable. Mr. Hine's new work on Hitchin is a brilliant exception to the rule. He has collected a
mass of most valuable details from the local and national records and other sources, and yet he never
forgets that a history is meant to be read by ordinary people.' This glowing endorsement came though
with a caveat,: "We could wish that he had begun with a general account of Hitchin, its geographical
position, and the reasons 'Why important enough in early times to be coveted by Earl Harold and later
by the Crown.'"
But disparagingly, W Branch Johnson on the occasion of the reprinting of

History of Hitchin

in 1966
wrote, '...the general arrangement of the two Hitchin volumes are curious echoes of the Victoria
County History of Hertfordshire...the manor, church, the priory, all receive their separate chapters...to
bind them together into a coherent picture of Hitchin development is a task left to the reader to tackle
for himself. Seldom however does Hine stop to ask Why or How'. After more damning criticism of
Hine's 'almost complete silence' on economic Hitchin and his History of Hitchin being 'mis-spent
effort', Johnson puts the boot in further: 'Nature it seems to me gave Hine the ferment of a creative
writer but turned niggardly when endowing him with creative ability'. This is some endorsement!
Johnson himself was a Hertfordshire historian – which may go some way to explain his comments......
Evelyn Lord writing almost triumphantly in

The Knights Templar in Britain

comments on suppositions
about Temple Dinsley: 'In the early twentieth century descriptions of the area included word pictures of
files of knights travelling fully armed down the local footpaths and the field named Pageant Field in
Dinsley was thought to be where the Templars held their tournaments (see

The History of Temple
Dinsley
link below). Pageant Field did not get this name until 1729 when it was enclosed from a larger
field, and holding tournaments would have been against the Order's Rule as encouraging competition
and pride'.
Whilst not commenting on the quality and presentation of Hine's research, I would only say that in

The
History of Hitchin
Hine states 'For the next three years (after 1688) the Independents met where they
could. In summer on the village green at Preston, then known as Cromwell's Green.' Two points arise
from this sentence: firstly, what was the source of this information? Secondly, I suggest that
Cromwell's Green was actually what is known today as Crunnells Green – which is around one
hundred metres west of Preston Green.
The Hitchin Historical Society observed, 'in recent years, questions have been raised about (Hine's)
use of sources, his inadequate documentation and his willingness to employ a mode of presentation
more akin to storytelling than to academic caution'. In the light of these remarks, it may seem a
paradox that the Reginald Hine Award was proposed by the Society in 1979 for those who 'made a
significant contribution through their actions, research or publications, to Hitchin Historical Society and
the furtherance of the understanding of the history of Hitchin.'
Enlarging on the comments of the Society, Richard Whitmore wrote, "'Some – myself included – have
been surprised to find that despite Hine's claims of carefully wading through 'hundreds of thousands
of charters' and thousands of pages of Quaker transcripts', there are a good many factual errors in his
books". One past curator of Hitchin Museum suggested that Hine 'frequently stretched the bounds of
probability in the interests of telling a good story'.
A specific example of Hine's historical inaccuracies is found in his

History of Stagenhoe

. He wrote: 'At
other times he (the Third Earl of Caithness) journeyed (from Hertfordshire) to Scotland by road in a
steam motor car of his own inventing. The photograph of it by TB Latchmore of Hitchin preserved
amongst the Stagenhoe records shows this primitive machine being stoked from the footplate by a
Home Farm engine driver...the Earl...used it constantly in the Hitchin district. The smuts from the car
were terrible and the sight of her Ladyship arriving after a long journey at Stagenhoe is often talked
about by old people to this day'.
Much of this is simply wrong. The Earl did not drive to Scotland in his steam car - it was conveyed by
ship. He did not invent the car - its creator was Thomas Rickett. Latchmore of Hitchin did not
photograph it - the image was taken in Scotland. The stoker in the photograph was not a local engine
driver, but Rickett himself. There is absolutely no evidence that the car was driven 'constantly in the
Hitchin district'. Therefore, the stories of 'smut' appear to be a fabrication (at worst) or maybe a
reference to the Earl's other mechanical tinkerings (at best). These comments do not sit well with
Hine's affirmation of his rigorous research for his History of Stagenhoe which were quoted earlier.
(For further details, see link:

Nina Freebody

) Preston historian, Nina Freebody felt constrained to
write about Hine in a letter that he was 'a local historian (not always right)' and highlighted one of his
erroneous statements with a double exclamation mark.
When reading Hine's books, a constant frustration is that many of his sources are simply unavailable
to check. A typical example is a reference to a survey of Hitchin parish by John Davis in 1741 which
has the note, 'MS in the possession of Reginald L Hine.' Where are all these documents today? This
may be one of the main stumbling blocks to a new Hitchin history being written. Perhaps clues to their
whereabouts are given in a

Hitchin Comet

article of 30 November 2006 which observed that Hine's
oldest grandson who lives in Cremona, Italy 'holds most of the family archives'.

Hertfordshire Life

on
12 November 2011 reported that Hine left sixty boxes of material for History of Hertfordshire when he
died. So, there is also the possibility that these papers are moldering somewhere, forgotten and
uncatalogued in a facility of a local archive or a Hitchin law office.
In 1917, Hine and his young family moved to

Ridley Shott

on Wymondley Road, Hitchin. This was to
be their home for twelve years. From here, there were 'unimpeded views of the villages of St Ippollitts
and Preston. The best view of all was from the window in Hine's study which was one of two rooms
built in the roof. It was here that he wrote most of the one thousand pages of

The History of Hitchin

'.
(The first photograph above was taken in this study)
Although his consuming attachment to Minsden Chapel (one mile from Preston) is legendary (Link:
Minsden Chapel)
- despite the fact that the majority of his forays to Minsden were via Chapel Foot
thus bypassing Preston - Hine's knowledge of Preston and its byways must be largely inferred.
Writing of Thomas W Latchmore, Hine commented, 'I am thinking of the rambles that I and so many
shared with him. We would set out on one of those Hertfordshire lanes that seem to lead nowhere...'
Of Samuel Lucas, Hine wrote, 'None of us could forget the long evening walks of which he was so
often the leader, the walk to Offley Park...or Wain Wood...or among the green lanes in the spring'.
Hine was also firm friends with the etcher and draughtsman, FL Griggs. In 1900, Griggs was asked to
illustrate a set of countryside books provisionally titled, Highways and Byways. In it, he describes the
walk from Chapel foot to Minsden and prefers that 'Mr Hine should be your guide'. In the next
paragraph, Grigg writes, 'Of the many roads which memory tempts me to explore again in search of
the old delights, this one from Hitchin to Whitwell and the one road which runs through Gosmore and
Preston to Kings Walden always remain the first choice.' And again, 'From there (a hill near Charlton)
to Preston, uninterrupted and unchanged, the lovely grassy way stretched. No art could design
anything so utterly charming. It was a place for loitering and meditation, or for enjoyment of the views
it afforded whenever it rose from its hollow snugness into prominence on a hillside. At last, if one ever
got as far, was another wood—once part of the great Hitch Wood—and then one might either follow
the lane, or a path through the wood to Preston.'
From this evidence of the activities and preferences of his close friends,
can there be any doubt that Hine was well aware of Preston!
In 1935, Hine also wrote, 'the area between Offley Holes and Preston,
especially that portion near the rifle butts, had the reputation of containing
adders; the writer and others used to see them there fairly frequently'
Hine played cricket for Hitchin and Ashwell village

(right)

. There is also a
cutting from

Hertfordshire Express

of around 1911 which reveals that Hine
was playing cricket for Preston CC in the Park of Temple Dinsley. Consider
for a moment how such a selection might be made – and Hine's familiarity
with the Preston must surely be a fact.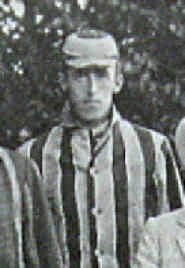 Positive proof has been found that Hine did indeed visit Preston. There is an extant photograph of an
assembly of more than a thousand people crammed into Bunyan's Dell during July 1928 to celebrate a
centenary of religious worship. Recently a news report of the occasion has been found that place's
Hine at the Dell as Chairman and as giving an introductory speech. It is surely Hine who is the speaker
in the photograph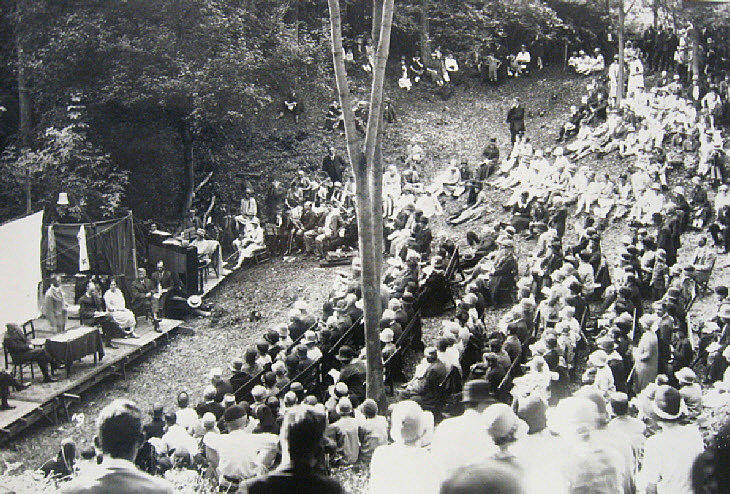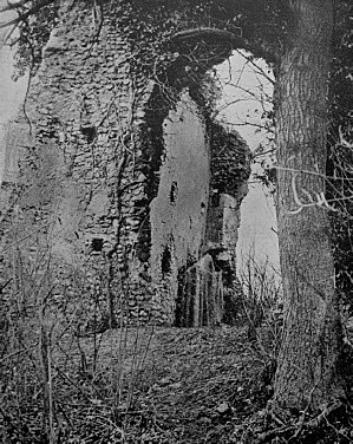 In 1907, Hine and two young men travelled to Minsden
Chapel armed with a camera, photographic plates and a
tripod. They planned to catch on camera the ghost of a
murdered nun which lurked amidst the stonework of the
ruined chapel. The resulting photograph appeared in The
History of Hitchin with the caption, 'THE MINSDEN
GHOST. From a photograph by TW Latchmore, 1907'.
Clearly, this was a practical joke, although there was no
'coming clean' in the book. The wisdom of including this
photograph in a serious history must be questioned.
There was a fore-gleam of Hine's inclination to be an
elaborate hoaxer. The

East Herts Archaeological Society
organised 'leisurely pilgrimages throughout the gentle
Hertfordshire countryside'. During a visit to Newnham
Hall, Hine casually mentioned to a member of the
Society that a Roman burial site had been found in the
garden some years earlier and that some artefacts had
been discovered. The member eagerly returned the
following day, pegged out, and started digging. A couple
of hours later he rushed to the house brandishing an earthen-ware bottle from around 320 AD. It was
in fact an Italian vinegar jar dated 1840 that Hine and his sister had buried earlier. Hine was black-
balled from the Society for fifteen years as a result.
Unfortunately, the prankster does usually not enjoy universal acceptance as a serious person, let
alone a serious historian. And perhaps Hine's reputation in some quarters suffers because of this
lack of reverence for historical matters. If he was capable of pulling these stunts, what liberties might
he have taken in his writings?
References to Preston and its surrounding district in Hine's writings
History of Hitchin Volume One
Deneslai Castle and the Balliol family and the Knights Templar p 29,30
The Templars p 111, 112
The Sadleirs and the English Civil War p 210, 211
Poor Accounts: '1761. Spent at Preston when Peter Mallins of Stevenage came to find his prentice
who had run away from him' p 250
Condition of roads at Preston p 286, 287 and 297
History of Hitchin Volume Two
Minsden Chapel including drawing 23 – 41
Sketch of Cottage by Bunyan's Dell - facing p 56
John Bunyan p 57, 58, 73, 89
The Baptists and Congregationalists p 76, 95, 101
The King's pageant p 239
Walking Preston's lanes p 250
Examination of Mary Cocker by Thomas Sadleir p 292
Mary Swain's will p 333
Origin of Preston place name p 358
Finds at Poynders End and nearness of Kiln Wood p362
Fire at Temple Dinsley p 399
Sketch of

Temple Dinsley

– facing p 410
Hitchin Worthies
Captain Robert Hinde p165 - 184
Confessions of an Un-Common Attorney
Minsden Chapel p 259 – 262
Note: The above references have been incorporated into this web site. Interest at Preston in Hine's
books may be gauged by the list of subscribers to

The History of Hitchin

who included: RJW Dawson
of

Crunnells Green House

; Hugh Exton Seebohm of

Poynders End

(who ordered five copies);
Douglas JP Vickers (two copies) and Miss Deed of Preston School (more about this copy later).
The Natural History of the Hitchin Region
p37 'Clay-with-Flints. This material covers most of the high ground to the west of the Hitchin-
Stevenage gap.....here and there it passes into the brick earth and is, or has bee, worked for
brickmaking as at...Preston'
p32 re: an ancient valley(possibly a river channel cut into the chalk) – 'The boundaries of the valley
were defined by chalk ridges that on the right bank pass through Almshoe, Ippollitts...and on the left
bank, through Preston, Offley Holes...'
p45 Deciduous woodland: beech (Offley Holes); oak and hornbeam (Wain Wood and Hitch Wood)
Coniferous plantation: pine and larch (Wain Wood and Hitch Wood). Ponds: between Preston and
Offley Holes; Sootfield Green and Preston
p57 'To the south and west (of Hitchin) we have a few larger woods such as Hitch Wood (178 acres),
Wain wood and West wood representing the remnants of once more extensive forests'
p60 William Dawson (1805 – 1889) recorded 'geranium pyrenaicum at Preston, in which district it
may still be found'
p121 'Of the woods most prolific in Lepidoptera, the chief are....Wain Wood...Hitch Wood...West
Wood
p123 ' The Speckled Wood Butterfly (Parage aegeria) used to be seen lately in woods but is now
never met with, the last recorded specimens having been found in Wain Wood c1900)
p201, 202 'The writer has seen Slow-worms from...Offley Holes, Preston, Wain wood....' 'The
Common Viper or Adder (Viperus Berus) has of late become nearly or quite extinct. At one time the
area between Offley Holes and Preston, especially that portion near the rifle butts, had the reputation
of containing adders; the writer and others used to see them there fairly frequently....GJ Buller told
me that....seventy-five years ago, adders used to be common in the district, especially at Offley
Holes...Preston and Wain wood....and during the (eighteen) eighties...Samuel Lucas told me he not
infrequently met with adders in the Offley Holes district'
On a personal note, I note with pleasure Hine's references to my 5xgreat grandfather, Richard Farey,
in History of Hitchin Vol 1 pages 264, 264 and 284. This put me onto the scent of sources (which do
exist!) and helped flesh out the story of my ancestor's life. With such an abundance of material, one
is surprised that Richard was not considered as a 'Hitchin Worthy'!.
Hine's twenty-first century legacy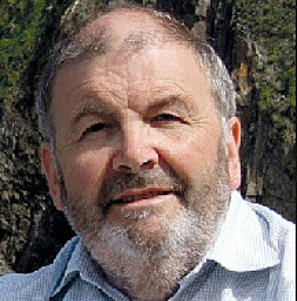 Ian Friel FSA has written a blog article featuring Minsden Chapel,
'The Ghost of Reginald Hine'. (Link:

Ian Friel and Minsde

n

) In it he
debates the answer to a question that Hine was asked, 'And what
is the use of it (history), anyway'.
Dr Friel writes 'Hitchin played a big part in my life – I was born
there, grew up in Preston, a small village just outside (he was
registered at Preston School on 16 April 1959) and attended the
Boys Grammar School in the town. 'I was fascinated by Minsden
Chapel from an early age. My village primary school had a copy of
the History of Hitchin and as children we used to take wondering
peeks at the picture of the Minsden Ghost.' (Note earlier that Miss
Deed, headmistress of Preston School 1922 – 1935, was a
subscriber to

History of Hitchin

.)
'However, it wasn't just the ghost story that impressed itself on me. Hine showed that it was possible
to find out what things were like in the past, and that this could be an interesting thing to do. These
simple childhood lessons impressed themselves on me, and are probably at the root of why I became
a historian.
'To Hine's three reasons (for studying history) I would add a fourth: by studying history and writing
about it well, you can inspire others to look at the past. That is my debt to Reginald Hine, and I offer
my thanks to the smiling ghost of Minsden Chapel, whether he is real or not.'
How many others have been inspired in their quest to discover local history by the writings of
Reginald L Hine
Because they are not easily accessible and as they are relevant to the history of Preston, full
transcripts of the following are included at the links below. To read them, click on the title.
A History of Temple Dinsley
.
(Note: This chapter was originally intended to be included in History of
Hitchin but was excluded because of lack of space.)
Coming soon:
A History of Stagenhoe
Robert Hinde – from Hitchin Worthies.
Minsden Chapel – from

The History of Hitchin: Volume two

.
(I am grateful to Ian Friel for giving his kind permission to quote from his blog)
Links to Hine's essays re: Temple Dinsley, Robert Hinde, Minsden and Stagenhoe
Addendum: Hine's self-penned comments in Hitchin Worthies