Preston people: The Blanchards of

Rose Cottage
Frederick Oxley Blanchard was born on 8 March 1894 in the Bloomsbury district of central London –
about a kilometre north of the British Library. His father, Walter, had joined the Metropolitan Police on
30 December 1889 and by 1901 he was a Detective Sergeant.
Frederick enlisted as a Private in the 15th London Regiment on 2 December 1915. He was living with
his parents. His address was noted as 94 Hemingford Road, Barnsbury, London and his occupation
was shop assistant. He was five feet seven inches tall and weighed nine stones, four pounds.
He served in France and was promoted to Corporal (on 28 September 1916) and then to Acting
Sergeant on 18 July 1917. But after a charge of neglect of duty in June 1918, he was demoted to
Corporal.
While in France, Frederick contracted a disease and was hospitalised for fifty days. He also suffered a
serious hernia injury when moving sandbags in the trenches. As a consequence, Frederick returned
to England and recuperated in hospitals at Norwich and Eastbourne. He was demobbed on 20 March
1919 and returned to the family home. But his father had died just twelve days earlier, leaving an
estate of £485.
Back on civvy street, Frederick found work as a commercial traveller. On 17 July 1920, at St Anne's,
Islington, he married Eva Constance Stocker (born 18 August 1894), the daughter of a tramway
regulator with London County Council.

The couple moved in with Frederick's mother, Louisa, at
what was now numbered 90 Hemingford Road (pictured
today, right) where they lived until around 1934. Frederick
and Eva were not blessed with children. Louisa passed
away in the summer of 1938.
While not exactly sensational, the following news story
provides a glimpse into Frederick's life at this time. On a
Sunday in early September, 1927 there was a minor traffic
accident at Hailsham, Sussex (which is about seven miles
north of Eastbourne on the south coast). A car stopped with
no warning; a second car pulled up to avoid the stationary
vehicle but was then hit by a following third car. This was
'driven by F Blanchard of Barnsbury'. Its radiator was
punctured.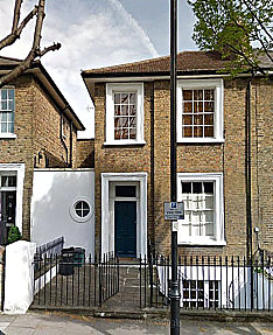 Frederick and Eva moved to

Rose Cottage

, Chequers Lane, Preston in around 1934.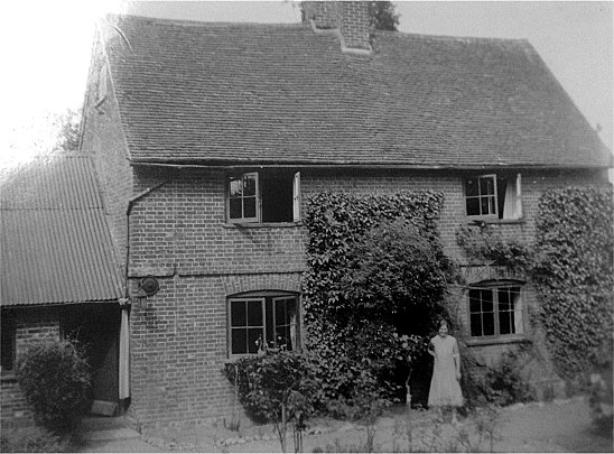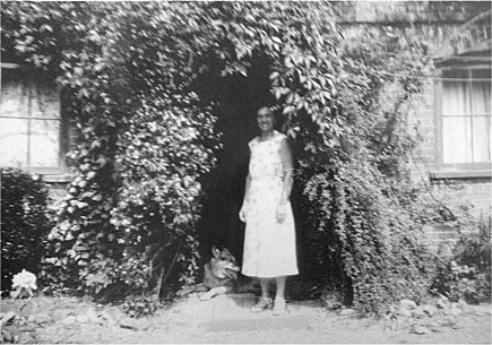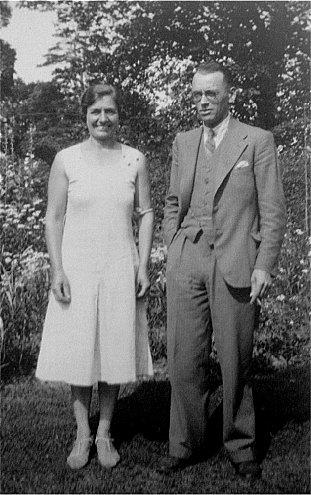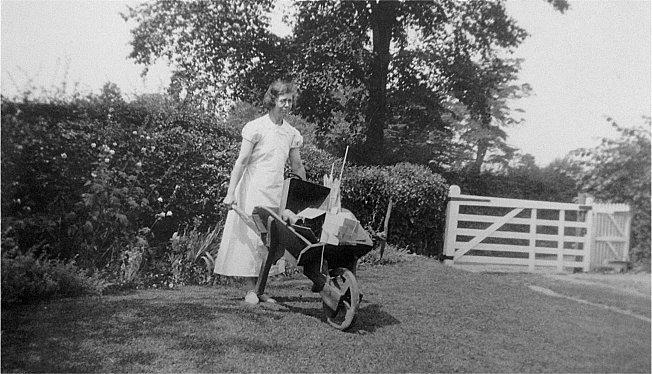 Eva's sister, Queenie, working in the garden of

Rose Cottage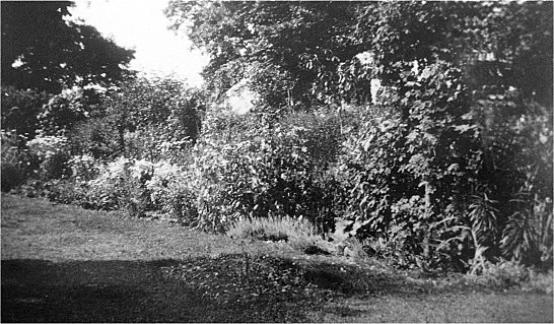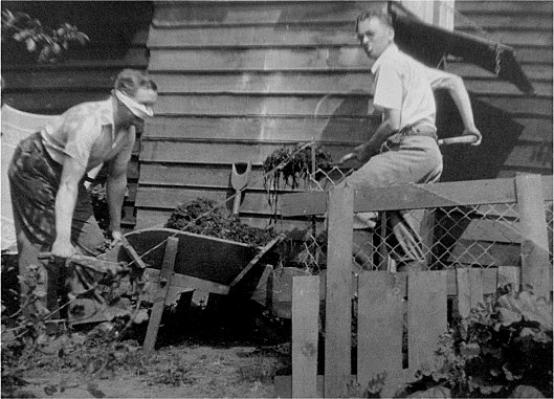 Frederick

(right)

and Eva's brother-in-law, Fred Young
Frederick made the daily work commute from Preston, via Hitchin Station, to London where he was
initially a clerk at Paternosters – suppliers of legal stationery. Later, he told a news reporter that he
was a retired company director.
On the 27 January 1939, Frederick was slightly hurt in a train crash near Hatfield during a snow storm
at around 10.00 am when a slow train from Peterborough ploughed into the back of a stationary
express from Cambridge. One person was killed one and five more were seriously injured. After
treatment, Frederick continued on his journey.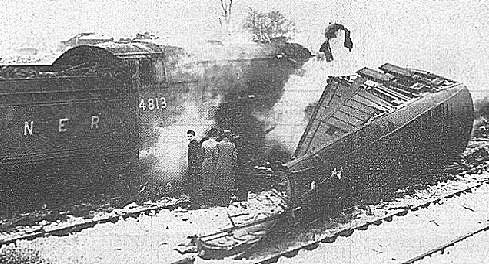 Frederick enjoyed a prominent part on Preston's Parish Council - indeed, he was its Chairman
between 1937 and 1945. He then resigned this position as a protest against the action of the Housing
Committee of the Hitchin RDC. In 1939, he proposed R Dawson (who had lived at

Crunnells Green
House
and was the estate agent at Temple Dinsley) as the candidate for Preston and Langley; a
choice that was seconded by RdeV Pryor.
In th 1939 Register he was described as a General Manager in manufacturing and there was a
private secretary/book-keeper, Gladys D Rundle (born 11 February 1922), living with them.
Frederick was also a member of the Preston Home Guard during WW2 - although his actions were
not without some controversy.
Sometimes the absence of information tells its own story; there is no mention of the Blanchards in the
records of St Martin's Church.
Frederick also occasionally turned out for Preston Cricket Club - he is mentioned twice in news
reports from July 1936 - although he batted at number eight and didn't bowl. The phrase 'making up
the numbers' comes to mind; especially as many of the local men would have been haymaking in July
and would not have been available for the team. His neighbour at

The Wilderness

, Edward
Sunderland, also played in one of these games, batting at number eleven - which perhaps confirms
one's impression about why the two were selected. Neither are mentioned in D Frost's

History of
Preston CC
.
From various sources a picture emerges of Frederick as being a
somewhat confrontational and maybe even eccentric figure.
A grand-daughter of Eva's sister recalls that her father 'loved going to
Rose Cottage
' and said that 'Fred was a very interesting character'.
She added, "I think he was quite eccentric and a bit of a rebel, not
really caring what anyone thought about what he did or said. Eva used
to scold him for being rough with us kids and would tell him not to
frighten us (my older brother found him a bit scary).
He used to amaze us by magically pulling coins from behind our ears!
I remember my Dad telling us once that Uncle Fred's dog either bit
him or snapped at him (Fred) so he bit the dog back'."
Another relative who stayed with them in around 1945 wrote, 'I think
Aunt Eva (shown right) was a bit scary'. A news report in 1970
commented that the Blanchards have three clocks in their kitchen,
each accurate to the second. That is how they see themselves -
'sticklers for getting things right and keeping up to date'. They had
'established themselves as two of Preston's rebels. They don't retire
from committees, they resign'. 'We may be a bit of a nuisance. but if
something in the village is wrong we kick up a fuss until it's put right,'
said Mrs Blanchard.
When also interviewed, "a colleague on the parish council gave a wry
smile when the Blanchard name was mentioned. 'Oh yes,' he said,
'they stir things up occasionally, but they have the interest of the
village at heart and they are usually right'".
The reporter described them as living in 'chintzy comfort' at

Rose
Cottage
and the accompanying photograph (shown right) bears out
this observation.
Frederick 'always had an immaculate car. I remember a Morris 8, pre-
War. Followed in 1948 by one of the new Austins - A40 Somerset or
Devon.' Indeed, the Hailsham accident mentioned earlier tends to
confirm his interest in cars, as does the photograph below taken at
Chequers Lane: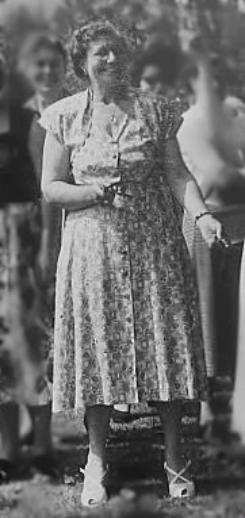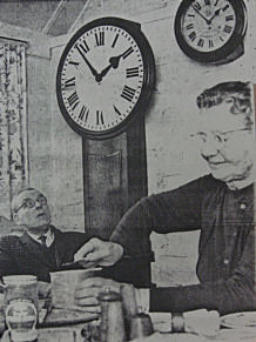 A neighbour would occasionally call in to watch television or to use the phone. Sure enough, (such is
the depth of the information pool on the internet) one can confirm that the Blanchards were connected
to the outside world by telephone between 1934 and 1977 and that their number was first, Hitchin 539
and, later, 4339.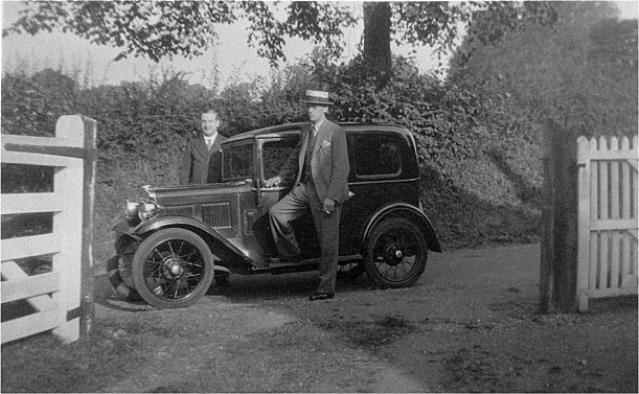 Frederick, aged 84/5, died during the winter of 1978/79.

Rose Cottage

was sold by auction in July
1980. Eva (91) died, in January 1986 while living in the Hitchin Registration District. Neither was buried
at St Martin's, Preston churchyard.
(I am grateful to Beverley Chartrand and Robert Sunderland for their contributions and
to Frances Ziober for also allowing her photographs to be published)