A History of Preston
in Hertfordshire


In 2011, William Cross published a book, The Life and Secrets of Almina Carnarvon. As the Countess and her husband, Ian Dennistoun, owned Temple Dinsley from December 1929 until 1935, a précis of their lives is relevant to the history of Preston. Villagers would have been employed in the mansion and its grounds during this period and would have been in contact with its owners.
Almina was born on 14 April 1876 at Bayswater, London. Her mother was Marie Boyer, the daughter of a French financier from an old aristocratic family. Marie married Frederick Wombwell – a 'rakish man, stalked by debt' - but the couple parted eight years before Almina's birth.
The identity of Almina's father is probably concealed in archives beyond the public domain. The pool has been muddied by Marie's friendship with the wealthy banker, Alfred Rothchild - some have said he was Almina's father. Alfred was Marie's entree into the higher echelons of Society and was extremely generous to her. After Almina married Lord Carnarvon, it suited his family to trumpet her Rothchild ancestry.
It is undeniable that Alfred Rothchild was Almina's father-figure and effectively her guardian. Under his tutelage, she was presented to Queen Victoria and two months later at a Buckingham Palace State Ball, she caught the eye of her future husband – the heir to the Earldom of Carnarvon. His family seat was Highclere Castle, Hampshire and he also owned Bretby Park in Derbyshire.
Almina's marriage to Lord Carnarvon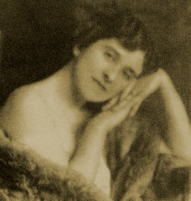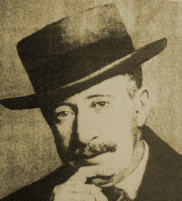 The future Lord Carnarvon was no academic, being lax and lazy and preferring the racing form book. In 1889, he visited Egypt for the first time and developed an interest in ancient art, photography and Cairo whorehouses and smoking dens. In 1890, following his father's death, he became the fifth Earl of Carnarvon. His title was his prime asset as he suffered with poor health, a pock-marked complexion and impending insolvency.
Alfred Rothchild brokered the marriage of Almina and the Earl – she was attracted by his aristocratic connections and he, by her access to the Rothchild fortune. They married at St Margaret's, Westminster in 1895 and so began twenty-two years of loveless marriage.
The young Almina successfully entertained the future King Edward VII at Highclere as she mastered her role as mistress of a country house and estate. The couple flitted between their English home and France.
In 1898, while visiting Egpyt, Almina became pregnant and gave birth to a son and heir. Almina then threw herself into her social whirl in the best of society until a second child was born in 1901.
Meanwhile, the Earl continued to cultivate his interest in Egyptology. In 1905, he met the former Director of Antiquities at Cairo Museum, Howard Carter, and for several years he and Almina visited Egypt. Almina was consolidating her reputation as a delicate beauty and loving mother.
The First World War and Almina's first nursing home
During the First World War, Almina re-invented herself as a Society lady who devoted herself to caring for the injured in combat – first, Highclere was transformed into a hospital; then, she moved on and opened a new hospital at Bryanston Square, London.
In 1918, Alfred Rothschild died and left a substantial part of his vast estate to Almina. Included was his magnificent London home with its artwork and furniture that was worth hundreds of thousands of pounds. The following year, peace having been declared, she closed her London hospital. The Earl used some of their fortune to fund continuing excavations in Egypt.
Almina meets the Dennistouns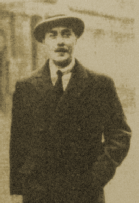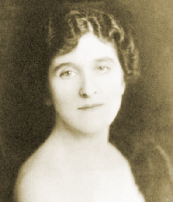 Among the Carnarvons circle of friends was Sir John Cowans. When he became ill, Almina rushed to his bedside where she first met Dorothy Dennistoun (wife of the soldier, Lieutenant Colonel Ian Dennistoun, and Sir John's mistress). The Dennistoun's finances had crumbled from a healthy beginning and 'the couple' were living separate lives, each having embarked on several affairs. They divorced in 1921.
Almina and Dorothy became extraordinarily close – Dorothy living with the Carnarvons for about eighteen months. Almina began to use Ian Dennistoun's bank account to hide money from the tax authorities.
On 4 November 1922, Carnarvon's optimism, Carter's instincts and Alfred's money hit the jackpot: they found the tomb of Tutankhamum - 'golden beds and couches of state, golden caskets, chariots, candlesticks, furniture, statues, clothes, weapons and a magnificent throne, encrusted with gold, silver and jewels'.
Four months later and the Earl was dead – the victim, some said, of the curse of King Tut and others, of a mosquito bite. He left all his Egyptian relics to Almina who announced that she now wished to be known as Almina Countess of Carnarvon – thus cementing her place in English society. She also purchased a home in her own right: Alvie Lodge, Kincraig, Inverness-shire.
Ian Dennistoun, although divorced from Dorothy, met her several times during 1923 and was clearly still infatuated with her. His situation was complicated as Almina had set him up in an expensive apartment in the West End of London. The two sent Dorothy money, but refused to heed her pleas for more help. Lawyers were engaged by both sides.
On 19 December 1923, Ian and Almina married at a Registry Office at Princes Row. Four days later, Dorothy wrote a letter in which she inferred that Almina and Ian had committed adultery when Lord Carnarvon was alive and demanded that Ian keep his financial promises to her, using Almina's fortune. Almina viewed this as an attempt at blackmail. In 1924, Dorothy issued a writ against Ian claiming £13,000 and a backlog of support promised in 1921.
The ensuing Court case, Dennistoun v. Dennistoun, exposed the dirty laundry of all involved. Its salacious revelations entertained the nation so much so that the King communicated his disgust and shame. The final verdict was a measly award to Dorothy of £472 in respect of a loan she had made to Ian.
The matter did not end here. Ian lost his army commission and 'retained no rank'. Several of Almina's friends severed their relationship and she squandered part of her inheritance to pay for the litigation. She and Ian retreated to Alvie in Scotland to lick their wounds and sold more of Alfred's legacy at Christies.
By 1927, a new idea was hatched: Almina decided to open a nursing home, Alfred House, at Portland Street, London. It was funded by the sale of some Egyptian antiquities and her Alvie estate. This philanthropy went some way to restoring her reputation in Society
Almina and Ian at Temple Dinsley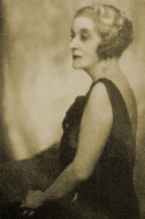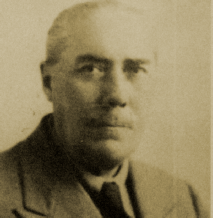 Two years later, in 1929, Almina again had to raise funds. She sold more relics and borrowed money on the strength of an imminent settlement with the Egyptian government over her late husband's excavation costs. On 12 December 1929, the Times announced that the couple had 'arrived at Temple Dinsley, Hitchin, which is now their permanent address'. It will be evident from what follows that they were often away from Preston.
In April 1930, Almina and Ian travelled once more to Egypt, but this year saw the end of her involvement with Epyptology.
The following year was uneventful for Almina: Alfred House continued to function, she bolstered her public image by attending several Society events in London and even leased a small house at Mayfair as her London base. In August, they enjoyed the Cowes Regatta.
Alfred House counted millionaires, celebrities, members of the Royal Family in Britain and Europe as well as Almina's social friends among its patients, but in 1932 its most prominent patient yet was nursed – the Duke of Gloucester, the son of the King, George V. The Duke noted that her choice of scent was 'overpowering'.
In January 1933, the couple embarked on a seven-week-long cruise of the West Indies. That year a cartoonist described 'the immensely chic but slightly wayward nursing home run by Almina'. – she was running a discreet abortion service!
On 29 June 1934, Jean Georgina Clare Dennistoun (aged 16 hours) was buried at St Martin's, Preston. William Cross has established that Jean was the daughter of one of Ian Dennistoun's cousins who died at the London nursing home.
However, transitory their life at Temple Dinsley, the couple became unhappy at the mansion. Perhaps they were not popular in the village – although an employee once described her as a 'kind employer'. She was noted as a 'somewhat eccentric lady who frightened the villagers by asking them to mount Tutankhamum relics on black velvet which naturally they refused to do.' Almina's interests lay 'chiefly elsewhere but her husband (who was not in the best of health) did much for Preston' (and was a school manager).
More homes, nursing homes and debts
Almina and Ian moved to a property on the west side of the Isle of Wight, however they retained some memories of Temple Dinsley as two of its fireplaces were dismantled and installed in their new home.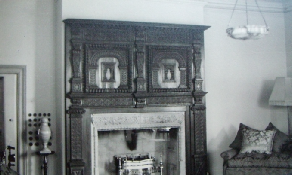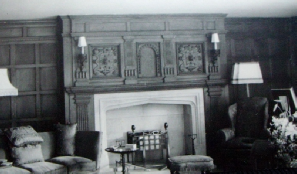 Ian Dennistoun died on 22 May 1938, aged 59. Less than a year later, Almina sold up, moved from the Isle of Wight and took a lease at Regent's Park, London. The burden of running Alfred House necessitated another sale at Christies and she also sold her interest in Alfred Rothschild's £500,000 fund.
The threat of German bombs during the Second World War, led to Alfred House being closed and then destroyed in 1940. Almina opened a small, new hospital at Hove, Sussex but this too was deemed to be in the firing line so she moved on to The Glebe, Barnet, Herts which became her latest nursing home. She also retained the lease on her London house where, in 1942, she set up home with James Timothy Stocking (JTS) who, although almost thirty years her junior, was Almina's latest beau. He was to be her constant companion for twenty years though their relationship was concealed from even her closest family.
Once again, Almina's creditors pressed and she left Regents Park. She lacked skill in the financial management of her nursing homes having no reliable accounting system. She considered it bad form to send bills for her less affluent patients. Finally, The Glebe closed as she had run out of money.
Almina headed for the Quantock Hills in Somerset, to a thatched cottage near Taunton with an orchard of six acres. Her plan was to start a market garden run by JTS. It made a continuous loss. Despite this, she borrowed £5,250 from her son, the 6th Earl of Carnarvon and tried to live on her annual allowance of £6,500. But her life was hum-drum and tedious. To escape she travelled to London most weeks attending several functions but repulsed attempts from her circle to visit her in Somerset.
Finally, in 1948, Almina's spendthrift lifestyle caught up with her. She had sweet-talked loans from a bank where she had also run up an overdraft. To settle, she sold the cottage, but failed to repay the loan from her son. He furiously accused his mother of being a scheming swindler and issued a writ for the monies owed.
Almina and household moved to a farm near Minehead where the descending cycle into debt continued. She had spent a king's ransom but now faced total ruin. The tax man hovered, alerted by her son! He claimed unpaid tax of £22,000 – her liabilities amounted to more than £30,000. The proud Almina was a bankrupt.
She called in favours and leased a cottage at Cleeve. Her contemporaries died or hurtfully shunned her when she appeared at old haunts. Almina was allowed £60 a month on which to live and in 1954 her grandson was persuaded to buy her 19 Hampton Road, Bristol – a three-bedroomed home in a row of Victorian terraced houses.
For about ten years Almina cadged money from her family for holidays to the South of France, but her time was often spent at home gossiping on the telephone. There was also the occasional visit to the races.
JTS was found dead in bed after a heart attack in 1963. In his will he left £500 to Almina's housekeeper, Anne – he had been cheating on Almina: he had also seduced Anne's sister.
In April 1969, Almina,aged 93, (who dreaded swallowing fish and chicken bones) choked on a piece of gristle in a home-made chicken stew. It couldn't be dislodged so her lower esophagus was removed. She lingered for three weeks until her death.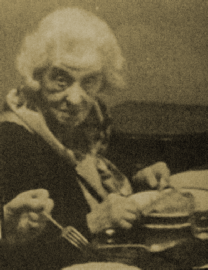 William Cross' appraisal of Almina's life
She led a tumultuous life – striving for 'more money, more status, more happiness'. It was 'a fulfilling life when things went her way, especially when she was nursing' but she 'plunged herself into doomed situations and relationships....Money had a way of slipping through her fingers...She was strong-willed, resilient..delighting in surrounding herself with notable figures...mostly men, for she loved men...She had genuine feelings for some members of her family but was unable to commit to them beneath the surface...She was, despite her faults, a very great lady, a strong-willed old world aristocrat, a Countess through and through'.

Acknowledgement: this article has been distilled from William Cross' book, 'The Life and Secrets of Almina Carnarvon'. I am also grateful to him for supplying the photographs of the Temple Dinsley fireplaces and for allowing the other photographs shown above to be used. They are from the collection of Tony Leadbetter, Almina's godson..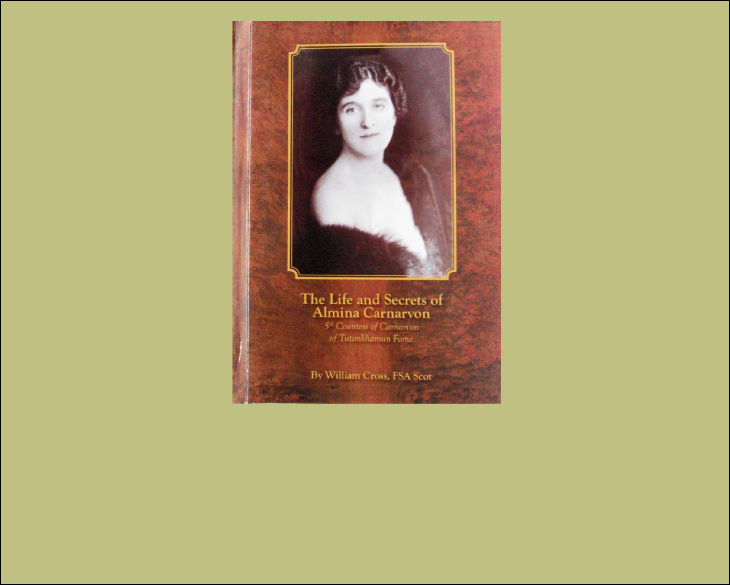 The Life and Secrets of Almina Cararvon may be ordered from William Cross, 58 Sutton Road, Newport, Gwent, South Wales NP19 7JF for £10.00 plus £2.50 p&p. A donation from every book sold will be made to the Newport Hard of Hearing group.
The volume has 258 pages, 56 photographs, a full index and the 33 pages of end notes are a testimony to the research undertaken by its author.
This article has merely skimmed the surface of this remarkable woman's life - I recommend that this book be read in its entirety.
Review of 'Lordy! – Tutankhamun's Patron As A Young Man'
I read Willie Cross' The Life and Secrets of Almina Carnarvon because she and her husband owned Temple Dinsley at Preston, Hertfordshire. I have a web site devoted to Preston and I wanted to understand the people who lived in the mansion there. My quest was satisfied.
Almina's husband was the fifth Earl of Carnarvon - known to his Egyptian workers as 'Lordy'. The book, Lordy! – Tutankhamun's Patron As A Young Man, is a prequel to Life and Secrets and describes the Earl's parents and his life until his marriage to Almunia. It also examines whether 'Lordy' exhibited homosexual tendencies and reveals the true cause of his death following his discovery along with Howard Carter of Tutenkhamun's tomb – 'It was nothing like that…no, nothing like that at all'
Lordy is carefully distilled from letters, diaries, newspapers and other historic documents - I covertly watched Willie once as he researched at The National Archives. It is supported by thirty-eight photographs and 1,038 crammed end notes. Such a treatise could be tedious to read but Cross' prose is smooth, descriptive and light.
Painstakingly chronicled are the circumstances that led in 1861 to the marriage of the 4th Earl and Lady Evelyn Stanhope – 'there are indications that this was a love match'. Also described are the Earl's political designs and Lady Evelyn's rise in Society circles (she was appointed lady of the bed chamber to Princess Alexandra of Denmark) – 'she was undeterred in her ambition of seeing Carnarvon achieve high office and she was, in turn, enjoying the status of one of the leading political hostesses of the era'. Then came her early, poignant death – it was 'a shadow over everything' – a trauma that deeply affected 'Lordy' who later dabbled in macabre séances in an attempt to contact her.
The uneasy relationship between 'Lordy' and his father is meticulously researched – 'the 4th Earl would not accept the boy as an individual or deal with him, being less able intellectually'. When he remarried – seeking a male heir as "'Lordy' was such a disappointment" – 'Lordy' was in 'a state of utter desperation'. Then came the rigorous regime at Eton where he formed an alliance with Prince Victor Duleep Singh – 'both were outsiders…neither boy was clever'. The boys fell in with London bookmakers and money lenders and 'Lordy' was frequently bailed out from financial scrapes by his father, who then administered stern tongue lashings. And so to Cambridge University, where 'Lordy' and the Prince 'slipped into the twilight world of frequenting London's gaming clubs and brothels'. The 'constant squabbles between 'Lordy' and his father became more heated, always over his extravagance, life style and lack of prudence'.
Meanwhile, after a long battle with what was earlier euphemistically portrayed as gout, but was likely carcinoma mitosis, the 4th Earl died from liver cancer. 'Lordy' had his own health problems. What was dressed up as 'bad quinsy' was actually syphilis of the face and mouth contracted in Egypt. With an increasingly impoverished 'Lordy' deciding to seek an heiress and the negotiations for Almina Wombwell's hand in marriage, this prequel ends and their story is taken up in Life and Secrets.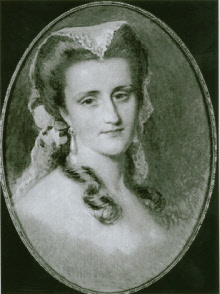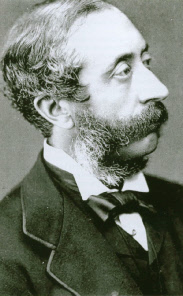 Lordy opens a panelled door to reveal the privileged lives of the upper class in the second half of the nineteenth century. Health, in particular, was a constant concern. Lordy also helps us understand how Victorian gentry managed their estates and reared their children.
As the Carnarvons resided at Highclere in Hampshire, the setting for the popular TV drama, Downton Abbey, many will be drawn to Lordy to learn what life was really like 'above stairs' in the mansion. They will not be disappointed.

Above, l to r: Henry, Fourth Earl of Carnarvon, Lady Evelyn Stanhope; Prince Victor Duleep Singh (left) with 'Lordy'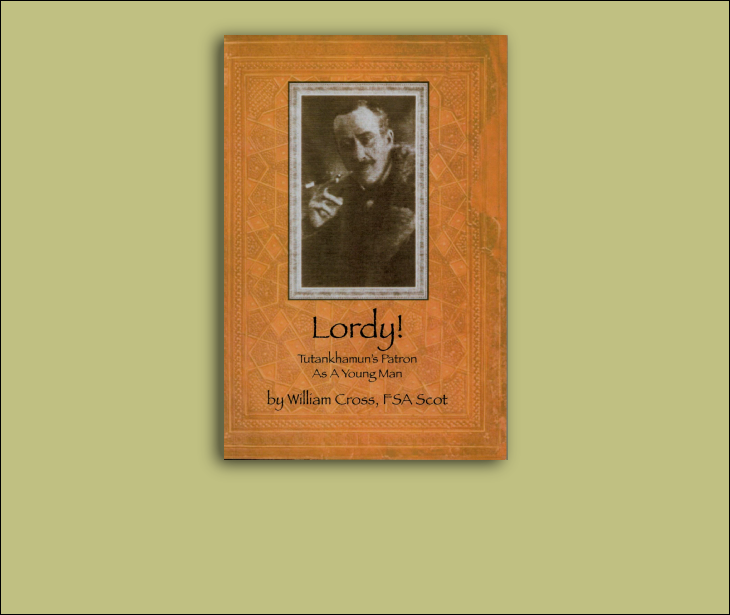 'Lordy' was published on 1 September 2012 @ £15.00 UK ONLY
Postage: add Europe, £5.50; other, £9.50
ISBN 9781-905914-05-0
Published by William P Cross, Book Midden Publishing
58 Sutton Road, Newport, Gwent NP19 7JF United Kingdom
Contact William - williecross@aol.com